Gok Wan Explains Why Cellulite Is Sexy In Hilarious Game
13 September 2017, 13:36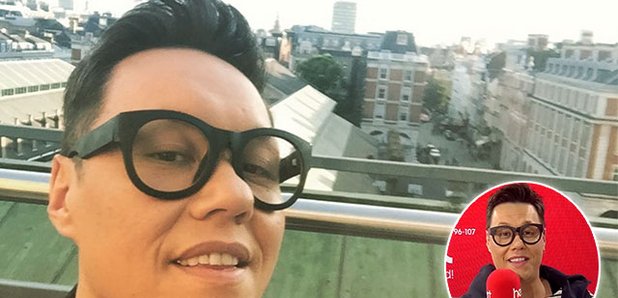 Gok Wan preaches about why women should learn to embrace their jiggly bits
Dropping by Heart to talk love handles, granny pants and cellulite, Gok Wan made the ultimate speech about embracing your flaws.
The fashion guru who will soon be going on tour for his truth-baring stage show, 'Naked and Baring All', explained admits that most of us are "never gonna fully accept our bodies", but he's come up with some hilarious reasons as to why we should!
Speaking on tummies being such a taboo topic, he explained: "The tummy is the part of the body I love the most because it feels so close to the heart and it's precious."
"I think we should learn to love it more"
We then threw Gok a range of hot topics to give a little pep talk on in a 30 second time frame and he nailed it!
Just wait until you hear his reasons of why he thinks bigger is better! HINT: it includes his ex boyfriend…