Gwen Stefani Is Joined By George Clooney AND Julia Roberts In The Latest Carpool Karaoke!
Gwen Stefani Carpool Karaoke (w/ George Clooney & Julia Roberts)
14:34
Thanks to the teaser trailer, we knew that Gwen Stefani would be joining James Corden in catching a lift to The Late Late Show in the latest carpool karaoke.
But we had NO IDEA that George Clooney and Julia Roberts would also be hitching a ride.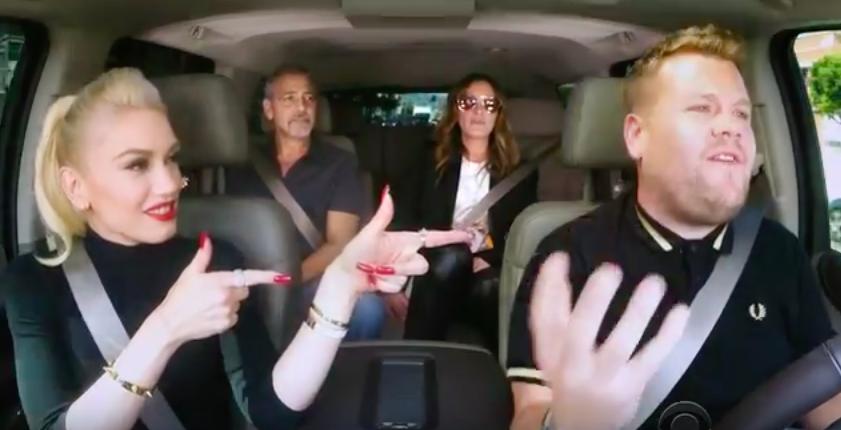 Picture | The Late Late Show
After blasting out some huge hits from The Voice (USA) judge Gwent Stefani - including Don't Speak and Holaback Girl - James comes to a sign in the road that says 'HG4' lane meaning that there has to be four passengers in the car in order to use the carpool lane.
James calls a mate who 'is always free, never busy' to join them. And who turns up? none other than GEORGE CLOONEY!
And if things couldn't get any better, George recruits the fourth passenger, his Money Monster co-star JULIA ROBERTS.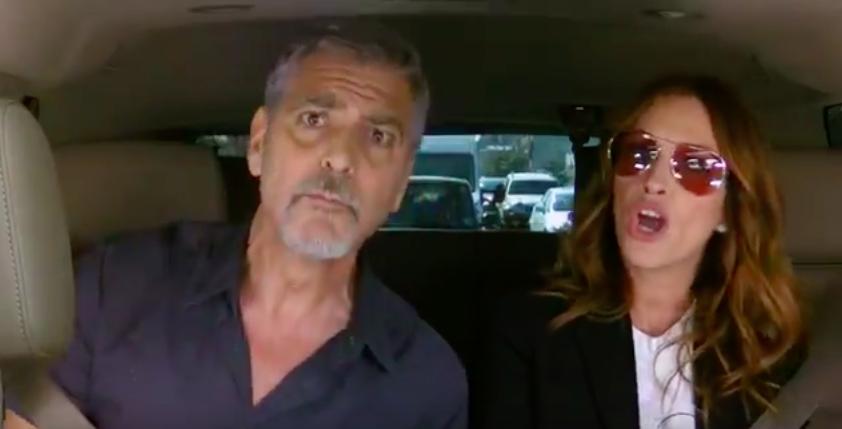 Picture | The Late Late Show
They then break in to an incredible rendition of Gwen Stefani's Holaback Girl, with George taking a genuine interest in the lyrics.
It's almost too good to be true and you definitely have to watch it to believe it!