Harper Beckham Beats Prince George To Be The Most Fashionable Child Celebrity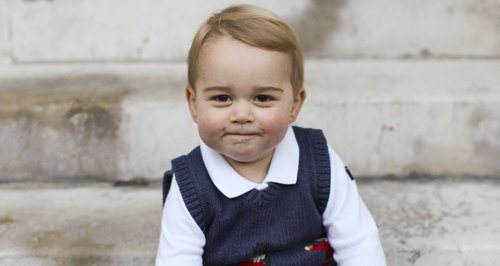 The results for 'the most influential celebrity children' are now in and it's a total royal wipe out!
Fashion royalty and actual royalty dominated the top five, with Harper Beckham, four, coming out on top, closely followed by Prince George, two.
The survey, carried out by Rakuten Marketing, looked at 2,000 parents with children under the age of 12 and found that parents spend an average of £567 a year on their children's clothes and only £490 on themselves.
The results:
1. Harper Beckham, 4
Picture | SPLASH
2. Prince George, 2
Picture | Getty
3. Romeo Beckham, 13
Picture | Burberry
4. Princess Charlotte, 11 months
Picture | PA
5. Cruz Beckham, 11
Picture | Getty
One in ten parents will spend more than £100 on children's clothes a month, showing just how far some parents are willing to go to make sure that their kids keep up with the latest fashion.
It's well known that items worn by celebrity children quickly run out of stock.
The £65 smock top and red shorts worn by Prince George to his sister's christening was sold out in just hours last year.
The research also found that Facebook is the most common place for parents to find inspiration for their children's fashion.
Do you take inspiration from celebrity children? Or is it just utter madness?