Harper Beckham's Attempt At Singing Christmas Carols Is Too Adorable!
7 November 2017, 11:28 | Updated: 10 October 2018, 16:28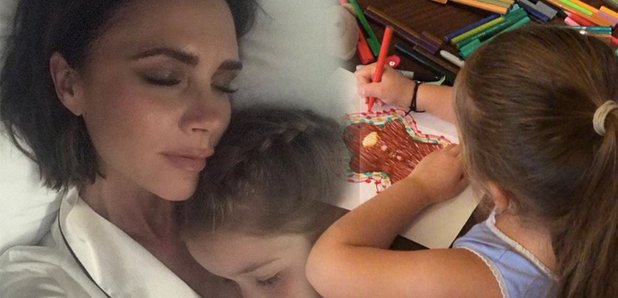 The six-year-old seems to be following in the musical footsteps of her mother, Victoria as she shows off her singing skills.
Harper Beckham showed off her musical credentials in an adorable video posted to her mother's Instagram account.
Former Spice Girl Victoria Beckham couldn't wait to show the world just how adorable her daughter's singing capabilities are, even if it wasn't quite the voice of an angel.
Harper is heard attempting her best vocals as she casually sings Christmas carols whilst drawing pictures, and lets just say it's type of singing only a mother could love.
Bless her!
Either way, the adorable little girl certainly won over Victoria's followers who flooded the comments with praise.
"Awww so cute" wrote one user.
While another wrote: "The spirit of our time!"
Victoria hinted that Harper might prove competition for Mariah Carey too!
We think so!