WATCH: Prince Harry Makes Heartfelt Speech As He Accepts Award For His Mother's HIV Work 
13 October 2017, 09:29 | Updated: 13 October 2017, 09:36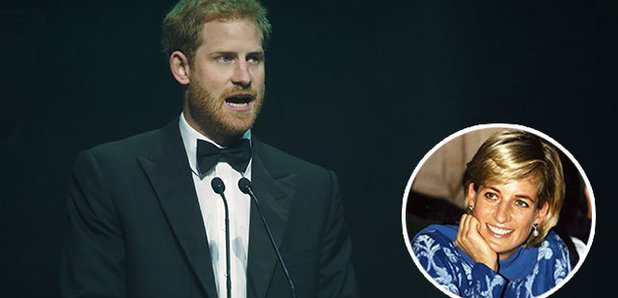 The Prince took to the stage to deliver an inspiring tribute at last night's Attitude Awards
Accepting the Attitude Legacy award on behalf of Princess Diana for her HIV charity work, Prince Harry delivered an emotional tribute to his mum at the star-studded event.
Upon wondering, what Princess Diana "would be doing to continue the fight against HIV and Aids if she were here with us today" he urged everyone to "embrace regular testing".
He went on to say: "She would be demanding that same access to treatment and testing for young people in Africa and across the world.
"She would, of course, be standing alongside those who are living openly as healthy, happy and HIV-positive."
He added: "William and I are incredibly proud of what our mother achieved."
Princess Diana was responsible for opening the UK's first ever purpose built HIV/Aids unit that exclusively cared for patients infected with the virus, at London Middlesex Hospital.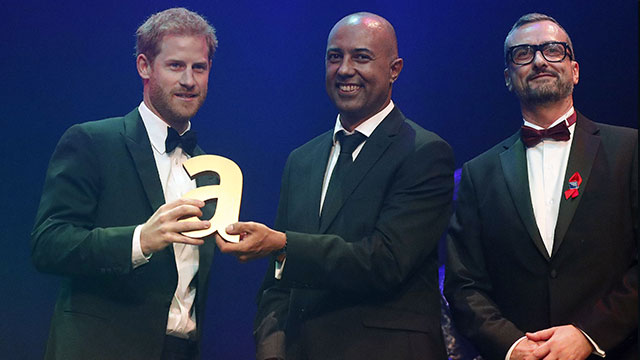 She worked to break the stigma that HIV/Aids was passed from person to person by touch by shaking the hand of a man who was suffering from the illness.
Prince Harry explained: "She knew that the misunderstanding of this relatively new disease was creating a dangerous situation when mixed with homophobia.
"So, when she took the hand of a 32-year-old man with HIV, in front of the cameras, she knew exactly what she was doing."
What an inspiration.
Watch More: