Harry Styles Reveals The Person Who Inspired His New Album
12 May 2017, 10:21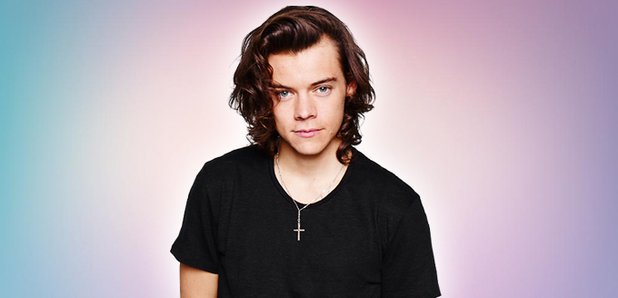 The young singer is winning everybody over with his debut solo effort 'Harry Styles'.
Harry Styles has revealed the inspiration behind his new self-titled debut solo album – and it's not who you might think!
It turns out that the 23-year-old wrote much of Harry Styles, which was released today, in the vein of lesser-known cult singer-songwriter Harry Nilsson. He's certainly going after indie cred with the new album. And we reckon he's pulled it off!
The singer told USA Today: "I listened to a lot of Harry Nilsson while making the album. His lyrics are honest, and so good, and I think it's because he's never trying to sound clever."
Fans were in raptures over lead single 'Sign Of The Times', which was released last month and whose video sees the star whirling around in the air above a clifftop. Talk about flying high!
Then came the second single, an acoustic track called 'Sweet Creature'. There was a great deal of speculation as to what the song could be about. When the American newspapers USA today mentioned the speculation in a recent interview, Harry said: "Oh, is that a thing? Well, whatever it is that it makes one feel. But I think if you listen to the lyrics, you can work out what it's about."
However, he previously admitted that 'Sweet Creature' is about someone in particular. He said: "I think the best thing about music is everyone can take away different things from stuff and that's not wrong, there's not really a wrong answer. I feel like a lot of my favourite songs that mean something to me, I'd be disappointed if someone told me that they were about something else. It might ruin the song for me.
"'Sweet Creature' is definitely about one person, but I think it's important to remember that there's many different types of things that could be about."
While we're still unsure who that person could be, at least we now know who the album is inspired by!