Harry Styles Has To Flirt His Way Into The Late Late Show!
16 May 2017, 10:03 | Updated: 16 May 2017, 11:07
Harry Styles Can't Get Into The Late Late Show
02:13
The hunky pop star joined our favourite funnyman James Corden on his US talk show.
Harry Styles is everywhere at the moment! Thanks to his impending new album, brand new single 'Sign Of The Times' and film debut in the upcoming flick, Dunkirk, we can't get away from him.
So it was only a matter of time until he popped up on 'The Late Late Show with James Corden'.
The funnyman loves getting his fellow Brits involved in his US chat show having previously invited Adele and all the One Direction boys onto the show.
But for FOUR NIGHTS this week Harry will be joining James for a series of sketches on the show including the infamous Carpool Karaoke.
#CarpoolHarryoke pic.twitter.com/sqVSTXBHqe

— The Late Late Show (@latelateshow) 16 May 2017
In a video teaser for the shows Harry can be seen flirting his way into the studio after being refused entry at the door by a security guard.
But after Harry stared her in the eyes and gave her his trademark smoulder, she soon realised he was the real deal and let him into the show after getting very hot and flustered!
But the hilarity continued in the clip when James was refused entry to the show - despite being the host - and tried the same trick, only to be turned away!
Now sadly for us folk over on this side of the Atlantic, The Late Late Show is yet to reach our shores. But you can be sure that funniest parts will make it to The Late Late Show's YouTube account and surely it's better to watch the highlights anyway?
But James Corden fans fear not, he has confirmed he will be bringing the show to the UK in June!
The funnyman was pretty coy recently when asked about the possibility of him returning to home turf with his chat show. But now he's confirmed that he'll be doing just that with three special London shows.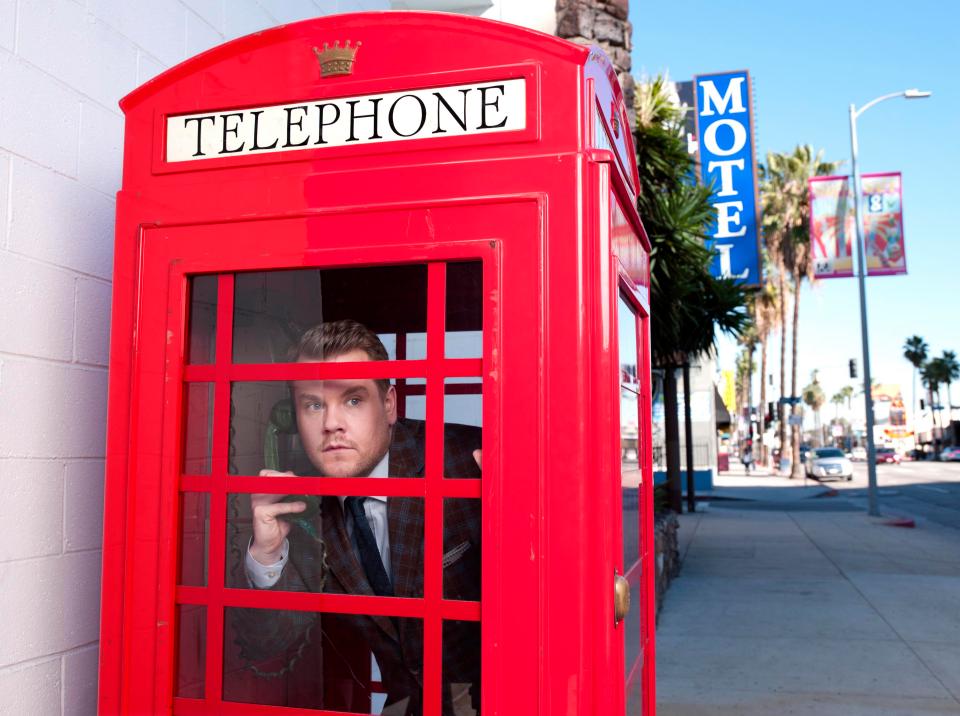 Westminster Central Hall in London is the venue for the specials, and you can see them on June 7, 8 and 9 at 10pm, airing on Sky 1 and NOW TV in the UK and on CBS in the US.
The comic said: "To bring The Late Late Show to the UK is a dream come true for me," James said. "I'm incredibly proud of the show and we're going to do our best to make this week in London memorable."