Have Liar Viewers Worked Out The Truth?
12 September 2017, 15:31 | Updated: 13 September 2017, 09:16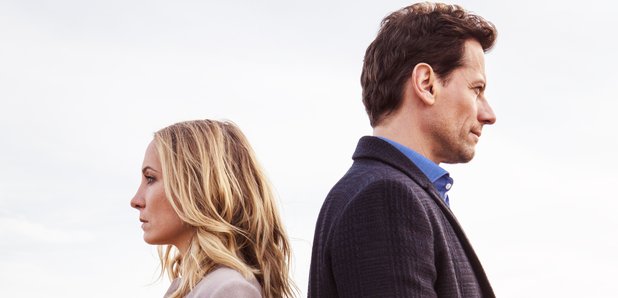 The first episode of ITV's new thriller Liar aired and viewers are already convinced they know who is telling the truth.
The explosive new show stars Downton Abbey's Joanne Froggatt as Laura, and Ioan Gruffudd as Andrew.
After a cosy date together, the pair wake the next morning with two very different versions of events.
While Andrew insists the pair had consensual sex, Laura has a more hazy memory and is convinced that he assaulted her.
It's said that viewers will find out who is lying in episode three or four, but some amateur sleuths have come up with their own interesting theories about whose version of events is correct.
The fact they want me to think she's lying makes me think she's not lying but I like him and I'm so confused #liar

— Hannah (@A1995Hannah) September 11, 2017
I don't trust anyone anymore. I'm starting to think my gran is a suspect #liar

— MATT (@M44Tweet) September 11, 2017
Many viewers have been left untrusting of Laura's version of events.
I feel like she's lying but this could totally be based on the fact that I really fancy Ioan Gruffudd.This show is gonna do my head in!#Liar

— fi (@fiona_andrea) September 11, 2017
So far Team Andrew ... #Liar

— Emma (@Lennybow) September 11, 2017

The taxi driver that dropped her off...something funny with him. Believe Andrew so far #Liar

— Karen Mc Cann (@KarenMc90) September 11, 2017
And then there is the commonly held theory that a third party is involved!
Early prediction for Liar. There's a third person. Both telling the truth. #Liar

— Tiran Bahara (@TiranBahara) September 11, 2017
The taxi driver or her ex I think #liar #itv

— dawn brook (@dawnbrookie) September 12, 2017
Whatever the outcome, the action-packed drama is sure to dominate chat in the office for the next few weeks.
Liar continues on Mondays at 9pm on ITV.