WATCH: Holly Willougby, Phillip Schofield And Bradley Walsh Down Shots On Holiday Together!
18 August 2017, 11:33 | Updated: 18 August 2017, 11:38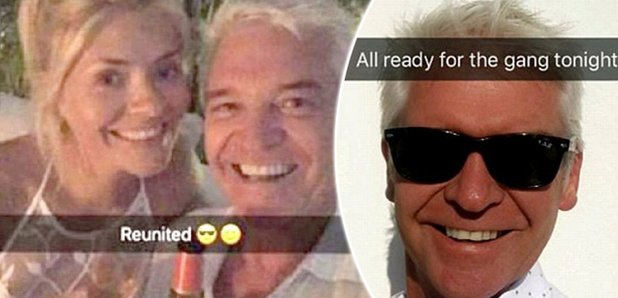 They really are true besties. The This Morning presenters even holiday together!
It's a well known fact that Holly Willoughby and Phillip Schofield are partial to neck back a bit of booze whilst on This Morning, but now the pair of presenters have proved that they enjoy a tipple offscreen too.
The pair are currently on holiday together in Portugal - with none other than The Chase presenter Bradley Walsh and Peter Jones - and aren't ashamed of showing off their well-practiced shot skills.
And thanks to Phil's Snapchat addiction, we've been able to keep up to date with the pair's antics!
Phil posted videos of their raucous night, which saw the presenters sat round a table with a group of friends as they sipped wine, before being presented with a tray of shots.
Bradley can be seen handing out the shots to each person round the table, that is until Holly knocks the table and the tray of boozes tumbles over.
Visibly shocked, and eager to clean up the mess, Holly runs to the waiter to swiftly ask for more.
Oh Holly!