Holly Willoughby Leaves Mums Divided After Giving This Advice For Babies
23 October 2017, 08:28 | Updated: 19 October 2018, 18:40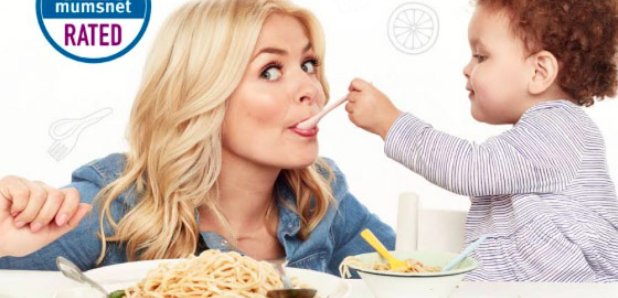 Holly's new book is supposed to be a helping hand for mothers attempting to wean their babies off milk and onto solid foods.
As a mother to three children, it's safe to say that Holly Willoughby has pretty much nailed parenthood.
However, some fans of the This Morning star were left a little concerned after advice she gave to mothers in her new book 'Truly Scrumptious Baby' where she claims babies are perfectly capable of living on a vegan diet.
Holly's new book is described as a helping hand for mothers of babies six months and up who are attempting to wean their children off milk and onto solid foods.
In the book, she claims it's "possible for a baby to get all the nutrients he needs" from a vegan diet, which would see the child cut out all dairy and meat.
Holly's bold suggestion would appear to go against advice from the NHS which says raising a vegan baby is something that needs to be very carefully considered, as vegan diets can often be low in iron but too high in fibre – meaning that babies can get full before they've taken in enough calories.
The 36-year-old presenter does give a stern warning to mothers thinking about putting their children on a vegan diet, explaining that it takes a lot of planning and advice must be sought from a nutritionist before making any decisions.
She writes: "Weaning a baby on a vegan diet does require a little more planning."
"Energy density of food can be a concern as vegan food is often high in fibre but not very energy dense."
However, some fans of the star weren't impressed and took to social media to slam her advice, which they claim could be harmful to an infant's health.
Holly Willoughby & her vegan baby cookbook with no dietary qualifications. Potentially causing serious malnutrition harm to someone's baby

— MariaGallagher_ (@MariaGallagher_) October 21, 2017
However, some argued that a vegan diet would pose no threat to a child whatsoever and that meat-free meals are actually more healthy.
Babies and children should not be eating animal products, a vegan diet done properly will not cause malnutrition or harm to anyone

— Vegan Hempress (@Veganhempress) October 21, 2017
Holly has three kids with husband Dan Baldwin: Harry, seven, Belle, five, and two-year-old Chester. This is the second time Holly has given motherly advice after releasing her first parenting book 'Truly, Happy Baby' in 2016.