Holly Willoughby Has Phil In Stitches After A Huge Slip Up On This Morning!
12 January 2018, 11:14 | Updated: 12 January 2018, 11:24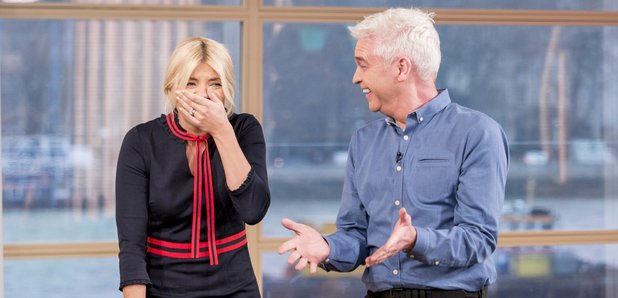 The presenting duo ended up in fits of laughter AGAIN after this blooper.
A week rarely goes by without Holly and Phil bursting in to a fit of laughter on This Morning and this week, Holly was to blame for the blunder!
As they read out the timing of each segment of the show Holly made a massive error when she said a particular health feature was airing at 5.10pm instead of 11.05am.
This Morning ends at 12.30 each day so you can understand why Phil looked visibly shocked!
He jokingly shouted: 'WHAT?! How long is the show today? I've got stuff to do, I can't be here all day!'
When Holly realised her error she burst out laughing which as always, was contagious, and before long Phil was consumed with giggles too.
Phil tried to get things back on track and said "What are you doing today? This is not rehearsal!"
Read More: Holly And Phil Won't Beat Ant And Dec At NTA's According To Their Co-Star!
Holly tried to correct her mistake but got the time wrong again saying "five past 10" to which Phil shouted "ELEVEN!".
The pair fell apart laughing and had to get guest on the sofa Paddy McGuiness to help them read it out, but even he couldn't manage it before Phil jokingly 'stormed off' the set shouting "Can nobody do this job?!".
What are they like!