Super Fan TATTOOS Holly and Phil's Faces On His Bum And Their Reaction Is Priceless!
11 May 2017, 11:39 | Updated: 23 August 2018, 16:58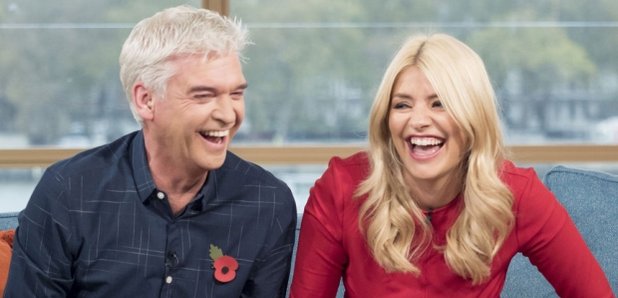 Wait until you see just how BIG the tattoo is!
A 'This Morning' fan became the butt of everyone's jokes after he got a HUGE tattoo of Holly Willoughby and Phillip Schofield on his bottom!
Both presenters have their very own portrait on either cheek and can be seen smiling from ear to ear in the detailed ink drawings.
Understandably, the bizarre tattoo was met with shock from the hosts, with both Holly and Phil taking up the opportunity to take a selfie with the fan's bare flesh.
Holly, 36, swiftly took to Instagram to share a picture of the inking which has racked up hundreds of comments from fans who were amused by the ordeal.
In the photo, she can be seen sporting a shocked expression as she kneels down beside her co-host as they pose next to 19-year-old superfan Matty O'Hagan, who had the painful inking in their honour.
Filming tonight down at "@celebjuiceofficial and met the man with my face on his ass!!!! #thingsithoughtidneversay,' the blonde beauty captioned the hilarious snap."
Hilarious!