Holly Willoughby Reveals What It REALLY Takes To Get Ready For This Morning
5 July 2017, 07:07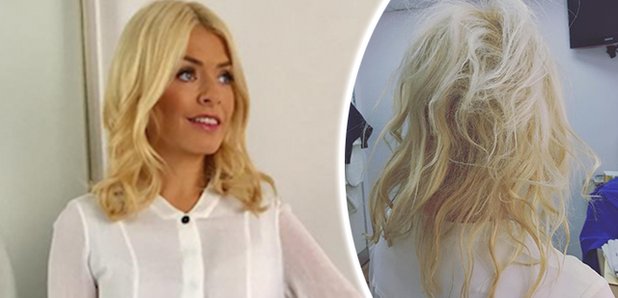 Stye icon Holly Willoughby may look flawless when she presents This Morning but now she's revealed unruly photos of what she looks like before hair and make up.
Holly Willoughby has proved that she really is human after all.
Taking to instagram, the 36-year-old mum of three shared a photograph with her 2.3 million followers of her messy bed hair - in it's natural state revealing that she's less like an angel and more like us.
She wrote: "You know you're having a bad hair day when you sit in the makeup chair and @patsyoneillmakeup asks to take a picture of the back of your head!!!! #goodluckpats #bedhead #before."
And it was a full two hours later that Holly shared a photograph of her finished look.
It's not the first time we've seen the glamorous This Morning veneer shattered.
Just yesterday, the studio descended into utter chaos after a horse pooped on the This Morning carpet during a live segment.
Presenting duo Holly Willoughby and Phillip Schofield were speaking to a pony trainer about whether guide ponies could replace dogs in the years to come when the bizarre incident occurred.
Phillip said: "A guide dog is unlikely to poo on the kitchen floor. Can horses be house trained?"
As Phillip was asking the question, the pony pooped on the studio floor, prompting the presenter to say: "Oh there we go, perfect timing, absolute perfect timing!
"I'm sure that a person who has impaired sight would find that extremely useful on the kitchen rug. Very good. I think you've proved my point here, that there are limitations between horses and dogs."
The pony trainer kept calm during the rest of the memorable segment - but Holly struggled to contain her giggles and compose herself.