Fans Blast Holly Willoughby's Instagram Photos For This Silly Reason!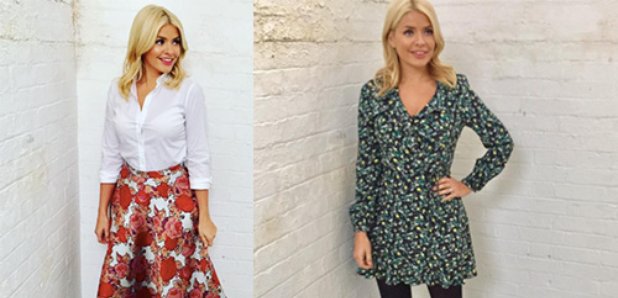 Some angry Instagram followers just couldn't get over this minor detail.
For those who don't already follow This Morning host Holly Willoughby on Instagram, you may not know the the star uploads the outfits she wears on the show each day alongside where her fans can buy it.
These uploads are daily and without fail Holly lets us in on her style secrets and in the past has sent demand for items SURGING because she wore it on the ITV daytime show.
But some petty fans have got their back up about a minor detail in the star's daily uploads that they just aren't happy with.
The back drop!
Some Instagram users have started commenting on the 'dirty white wall' the 36-year-old poses in front of each day.

But the truth is the photos are taken back stage at ITV's studios before she goes live on air on This Morning each day, and we think she brightens up that ugly corner each day with her fab outfits!
Pay no attention Holly, you're still the most glamorous morning person we know.