Holly Willoughby Wore This Skirt On This Morning And It Instantly Sold Out!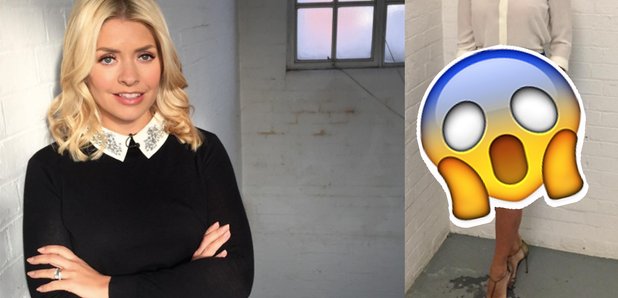 The daytime TV star caused a rush of this particular skirt that she wore!
There's no doubt about it, Holly Willoughby ALWAYS looks fab.
Whether it's on the red carpet or on TV she always aces it and we love following her outfit updates on Instagram to keep up to date with what she's wearing
But one of her recent ensembles sent This Morning viewers into meltdown!
Holly wore this River Island skirt on This Morning last week and caused a rush in sales on the retailer's website, so much that they COMPLETELY sold out!
Today's outfit of choice by the 35-year-old presenter is a £70 dress by Ted Baker that would make the PERFECT wedding outfit.
But buy it fast if last week was anything to go by!
If you want to know what brands Holly is wearing each day the best way to find out is by following her on Instagram and then you might be able to get first dibs when she wears the next big thing!