You'll Never Guess How Much Honey G's Concert Tickets Are Being Flogged For!
27 September 2017, 13:02 | Updated: 23 August 2018, 16:58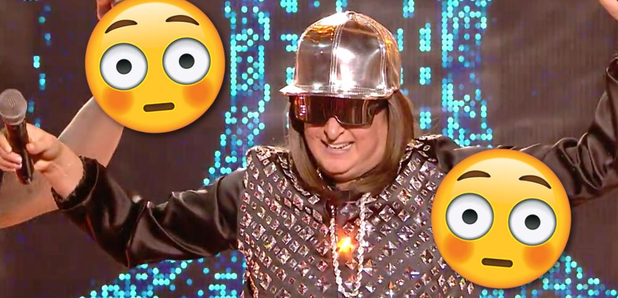 So what has happened to Honey G since leaving the show? Well, the good news is she's STILL touring but the real question is whether she's selling tickets!
Just this time last year, Honey G was riding high off the X Factor wave, after her questionable rap renditions landed her a place in the quarter-finals.
Her uniform of a cap and oversized sunglasses, along with her lukewarm rhyming skills proved controversial and her stint on the talent competition divided the nation more than Brexit!
So what has happened to Honey G since leaving the show? Well, the good news is she's STILL touring but the bad news is that she's not appearing to sell any tickets.
Money saving voucher site, has been helping the singer to shift extra tickets by offering up a bargain of a deal.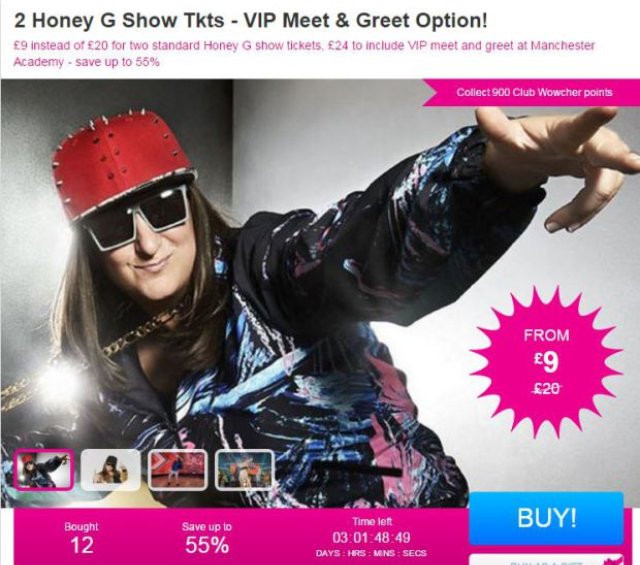 Honey G fans can snap up two standard tickets for just £9, making them a steal at just £4.50 each. Or for the more dedicated Honey G fan, they can opt for the VIP option which includes two tickets for the show and a meet and greet with the star for £24.
Heart Online have contacted Honey G's representative for comment and they insist Honey G isn't having any trouble selling tickets.
A rep said in a statement: "This week, the Daily Star and Metro ran a smear piece on Honey G. Lamenting what they say is Honey's "five minutes in the spotlight", the hit piece claims that Honey is so desperate that she has to peddle tickets to her shows for discount prices, the Metro claiming she was "Failing to shift gigs", which is the furthest thing from the truth."
"Citing discount ticket prices for her upcoming headlining tour, the
Daily Star
and
Metro
points to the affordably priced standard and VIP ticket offerings on the online Wowcher platform. The reason, far from the
Star
's and
Metro's
assertion of dimming fame, is Honey's desire for people
from all walks of life to have a chance to come see her and enjoy the show."
The news comes after the former 'X Factor' contestant was reportedly offered £50,000 to appear on the ice skating television show when it returns to screens after a three-year hiatus.
A source said: "Honey G was TV gold on last year's 'X Factor' so it's a no-brainer to sign her up for 'Dancing On Ice'. She is a huge fan favourite and is loved by the whole family, no matter what their age.
However, the team behind 'I'm A Celebrity... Get Me Out Of Here' are also keen to secure the rapper for the reality show."The big question is whether she will skate in her baseball cap and sunglasses. Even the thought of seeing her in a different sparkly outfit each week is hilarious."
The insider added: "ITV are counting on Dancing On Ice's return being a big ratings winner and they know signing Honey will be a big coup. Honey has been dropped by Simon Cowell's record label Syco so she is also keen to take part. She's been offered a big pay packet to sign for 'Dancing On Ice' but 'I'm A Celeb' are also interested. It seems she is leaning towards 'Dancing On Ice' at the moment but until the contracts have been signed no one knows for certain."