Honey G Is Trying THIS Desperate Gimmick To Make The X Factor Semi Finals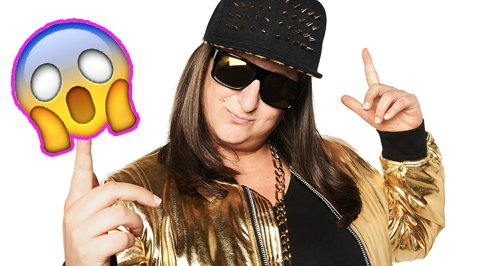 Has Honey G FINALLY realised that she needs to do more to secure a place in the X Factor finals? Here's what she's got planned...
Well, if it's good enough for President Obama it's good enough for Honey G...
It turns out that Honey G is so desperate to sail into The X Factor semi-finals that she's willing to go to any lengths to get there... including dragging Simon Cowell into a cringe worthy task!
According to reports 'rapper' Honey G will stage a live Mannequin Challenge on Saturday night's show in a bid to reach the top.
We were hoping she'd just sing in tune!
Honey G, whose real name is Anna Gilford, 35, is planning to do her own version of the internet challenge because she's concerned people are getting fed up with her act.
Apparently, she's so determined to see the sketch go down well that she's called on the help of judges Simon Cowell, Nicole Sherzinger, Sharon Osbourne and Louis Walsh.
We've already bet a fiver that Louis will break first!
According to a source speaking to The Sun, Honey G will be performing her own version of Black Beatles by US rappers Rae Sremmurd and Gucci Mane this weekend... we're already nervous!
"Honey is singing two songs this week — U Can't Touch This by MC Hammer, picked by Louis, and her own choice, a mash-up of Salt-N-Pepa's Push It mixed into Black Beatles," the source told the Sun.
The X Factor has not been an easy road for Honey G, with many calling her fake, annoying or just plain strange.
Despite all of this she's still going strong and is determined not to be in the bottom two again next week.
Will the Mannequin Challenge save Honey G? Find out from 8pm on ITV on Saturday...