The Human Ken Doll's Looks Have Left Him Stranded In Dubai For This Reason
21 September 2017, 15:31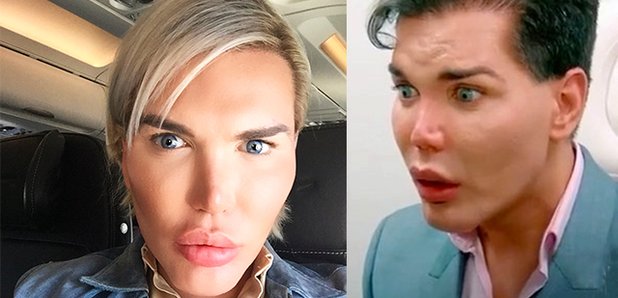 Rodrigo Alves is known for his changing looks and it seems like they caused him a problem on his recent travels!
By now it's likely that you would have heart of the 'Human Ken Doll' one way or another.
Real name Rodrigo Alves, the 34-year-old has made headlines all around the world thanks to his love of plastic surgery and his striking appearance that has made him look like a doll.
But lately, his rapidly changing appearance seems to have landed him in a spot of bother as border control at Dubai airport refused to let him past after claiming he looks nothing like his passport photo.
He revealed to the Daily Mail that guards at the airport detained him for three hours before eventually letting him pass. Alves was visiting Dubai to attend the opening of a brand new luxury hotel when his £400,000 face caused the hold up.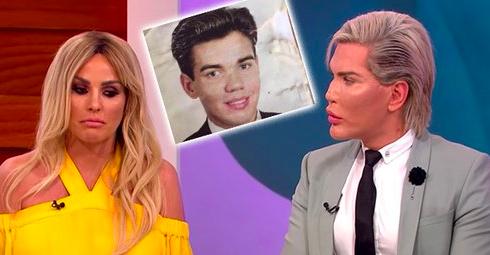 Rodrigo appeared on Loose Women earlier this year | Picture: ITV
He told them: "'I travel a lot and often I'm questioned about my identity by immigration officers in many countries - when I land at London City Airport which is a smaller airport where the immigration officers all know me."
He continued: "When I reached the counter [in Dubai] the immigration officer, after scanning my passport and using a face recognition machine, he politely referred me to an office where I had to sit and wait for 3 hours.
It apparently isn't the first time an encounter like this has happened as he remarked he once was involved in a similar situation at New York's JFK airport where he had to wait an hour.

But the incident clearly hasn't put him off making even more modifications to his appearance as apparently after Dubai his next stop is Los Angeles, USA for a hair transplant top up.
It's not the first time that Rodrigo has had people talking this week as he recently said he would consider gender reassignment surgery to avoid looking like a "saggy old man".
Although he said he was quite happy to be a man for now, he would happily follow in the footsteps of Caitlyn Jenner and become a "sexy old lady" instead!
Watch More: The Loose Women Grill The Human Ken Doll And Fans Aren't Happy