Icy Conditions Are On Their Way As Chilling Temperatures Hit The UK This Week
29 November 2017, 08:25 | Updated: 29 November 2017, 08:28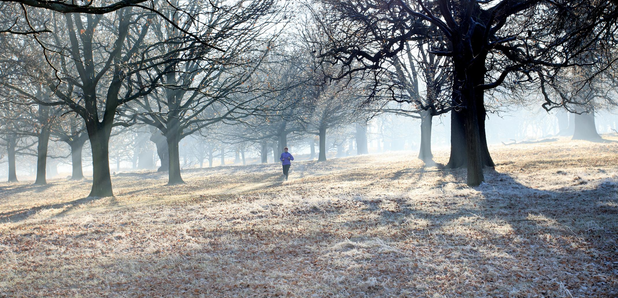 Things are going to start getting a little more wintery.
Autumn has been lovely, but as parts of the UK start to get chillier thanks to dropping temperatures, it's safe to say that winter is almost here.
The Met Office have even issued a yellow warning to Scotland for this evening as temperatures are due to drop significantly overnight and will continue to drop for other parts of the UK over the course of the week.
A yellow severe weather warning for #ice has been issued: https://t.co/QwDLMfRBfs. Stay #weatheraware @metofficeuk pic.twitter.com/GCLUcwl3Hw

— Met Office (@metoffice) November 28, 2017
Chief Meteorologist at the Met Office Steve Willington said: "Across the UK people will be feeling some pretty raw conditions as we go towards the start of winter, Thursday will feel especially cold with a biting northerly wind."
High pressure to the west will bring a cold northerly flow to the UK this week, before a warm front turns things a little less cold for the weekend pic.twitter.com/fQwMRvrMig

— Met Office (@metoffice) November 27, 2017
At this time of year the Met Office take care to remind us that we all need to watch out for the vulnerable members of society, particularly the elderly, in these cold winter months.
Age UK's Charity Director, Caroline Abrahams, told them: "The cold weather is challenging for many older people, particularly if they are coping with ill health or living in housing that costs a lot to heat."
"Exposure to the cold can have a really serious impact on older people because ageing bodies find it harder to adjust to big changes in temperature. For example, the cold raises blood pressure, which in turn increases the risk of a heart attack or stroke, and breathing in cold air can also increase the risk, and impact, of serious illnesses like flu and pneumonia."
But fear not, things will be a bit brighter as we head into the weekend with the sun taking the edge of some of the chilly temperatures we've been having hopefully meaning a warmer Saturday and Sunday is in store.