WATCH: You Can Buy Flat Pack Food From IKEA (And It's Really Easy To Make)
15 June 2017, 16:54 | Updated: 15 June 2017, 17:24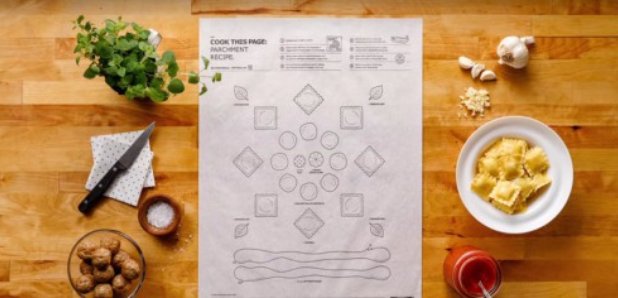 The iconic Scandi brand has unveiled 'Cook This Page', a set of recipes that slot together just like its furniture.
Get ready for a delicious flat-pack dinner! Scandi interiors brand IKEA is known for its affordable, attractive and easy-to-assemble (okay, two out of three ain't bad) furniture. If you haven't had a blazing row with you other half in the kitchen ails of one of their branches, can you really call it a relationship?
Well, now you can make up over a slap-up dinner, as the store has branched out into food. And we're not talking about meatballs.
A Canadian arm of IKEA has created 'Cook This Page', a venture that aims to inspire more creativity in the kitchen. You simply waltz into a store, pick up a sheet that bears an illustration of a particular recipe and follow the instructions, placing your food on the drawings to make sure it's all laid out prettily.
You just line up your ingredients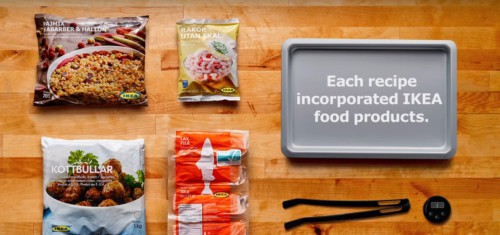 Arrange them all in the right place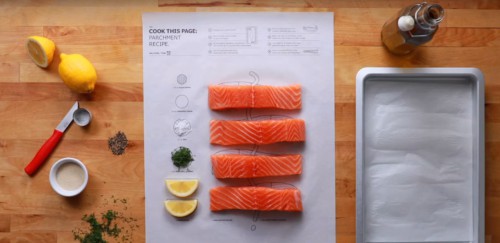 Roll with it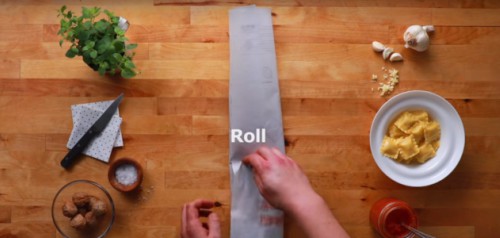 And sling it in the oven!

We know what you're thinking: doesn't the paper get all gross and covered in food and oil? The answer is that the paper is food-resistance, so you can pop the whole lot in the oven and cook it as easily as pie!
So, if you're the kind of person who wants to get cooking more often but struggles to follow a recipe, this might be the answer to give the IKEA 'Cook this Page' invention a try. It's as simple as one, two, three – as long as you don't lose one vital ingredient and find the whole thing doesn't work without it!