This Is What Dylan From Independence Day Looks Like Now...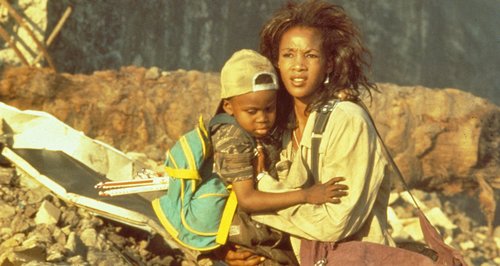 Watching the trailer of 'Independence Day: Resurgence' has got us feeling nostalgic – you won't believe what Ross Bagley, who played cutie Dylan in the original film, looks like now..
With the release of the trailer for the 'Independence Day' sequel, we're getting somewhat nostalgic...
Remember Will Smith's cute stepson in original film? Well, although he's not in the new film, we take a look at what he looks like now.
You'll probably recall that young Ross Bagley was a pretty of big deal in the nineties – appearing not just as Dylan in 'Independence Day' but as Buckwheat in the classic kids' film 'The Little Rascals' and cutie Nicky Banks in 'The Fresh Prince Of Bel-Air.'
Now aged 27, the child star looks a whole lot different...
Now older, Ross Bagley won't be appearing in the sequel but Jessie Usher has replaced him as grown-up Dylan in Independence Day: Resurgence.
Click the link below to watch the new trailer, like, NOW!