Inside Peter Andre's luxurious Surrey mansion he shares with Emily MacDonagh and his four children
10 August 2018, 15:34 | Updated: 19 October 2018, 11:48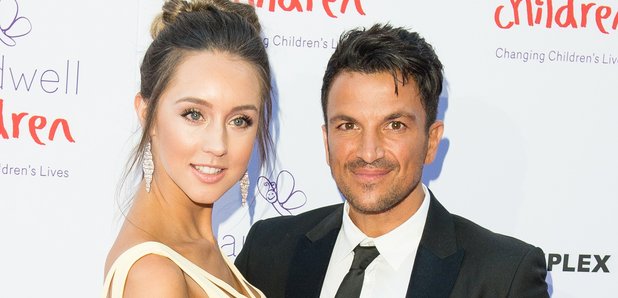 Former pop star has more than enough space for his brood of four children and wife Emily MacDonagh.
Peter Andre has been sharing photos of his home on Instagram, and it's one hell of a pad.
The former pop star, 45, lives at the sprawling home with wife Emily and their two young children Amela and Theodore, Princess, 11, and Junior, 13, his children with Katie Price - who are living with him for the foreseeable future..
Pete's Surrey home has a small football pitch surrounded by hedgerow, manicured foliage and tall trees. Perfect for his little ones to have kick around or perhaps a game of hopscotch.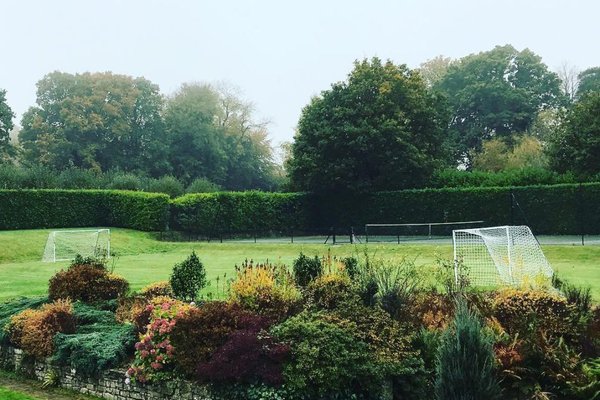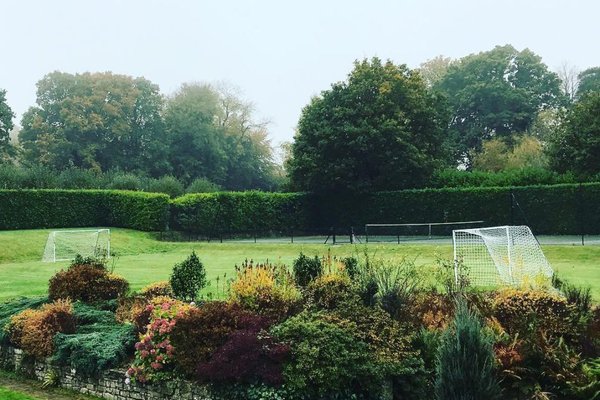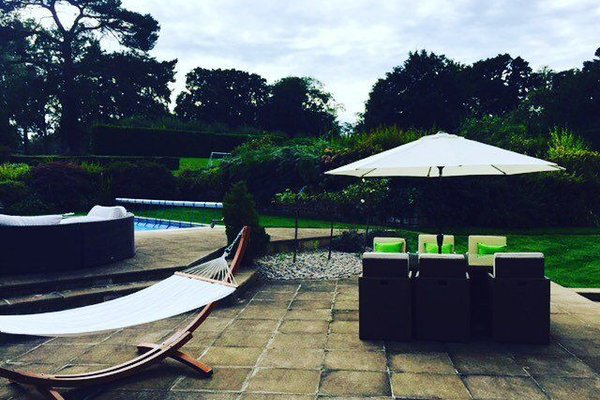 Next to the pitch is an outdoor pool with a decking area complete with a table and chairs AND a hammock. A great place to make a splash and chill afterwards, and ideal for an al fresco summer evening meal with the family.
Inside his luxurious home, which he relocated to from a similarly grandiose £5million six-bed house in West Sussex, is a large dining room complete with a long table that has enough space to seat 10 - that's Peter and his wife Emily McDonagh, the kids and four guests.
Elsewhere the Mysterious Girl singer also snapped the kids' room, where the carpet is covered with giant floor puzzle, plus a plethora of toys as you may expect from the doting father.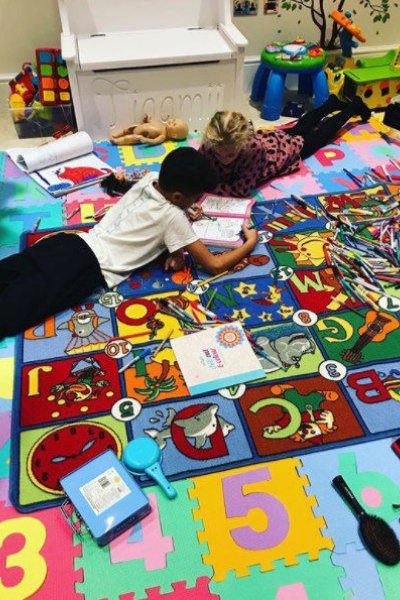 Princess Tiaamii has a large toy box with her name engraved on it in a classy scroll font
A shot of the kitchen features Emily in the midst of preparing a meal on the kitchen island. Just like the rest of the huge house, the kitchen is high-spec and no doubt has plenty of mod cons and gadgets, expensive crockery and high-end cooking equipment.
Though he seems to be quite frugal with his home shopping choices, opting to use Iceland's home delivery service.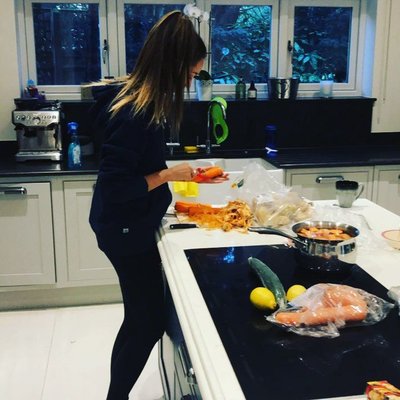 Emily getting busy in the high-spec kitchen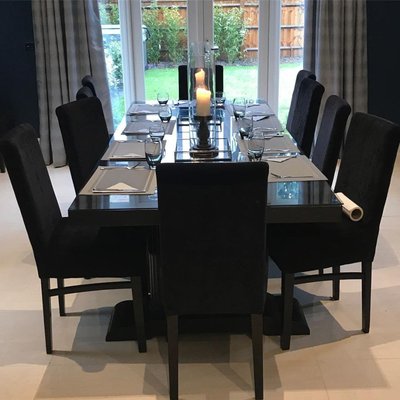 Their dining room table has enough space for 10 people
The high street chain is famed for its low cost frozen goods, and in the photo Peter has posted, the Iceland delivery man can be seen walking down his long driveway.
More revealing photos show the lounge, with its large flat screen TV and plush sofas, great for movie nights and cosy nights in front of the television.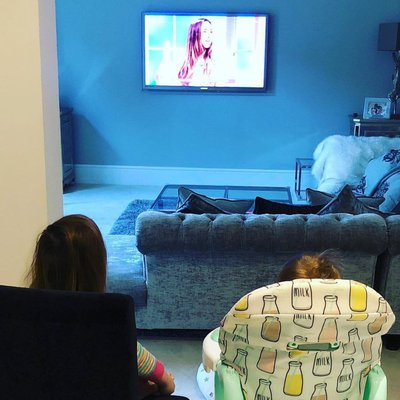 Peter's lounge has a flatscreen TV and plush sofas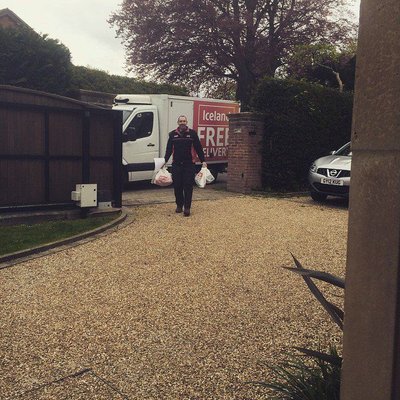 An Iceland delivery man drops off some shopping
A far cry from his ex-wife Katie Price's mansion, which is in a state of disrepair as the former glamour model struggles with her finances.
Last month aerial pictures of her Horsham home surfaced, and they showed the swimming pool had turned a turgid shade of green, while the tennis court appeared to be overgrown and discarded toys could also be seen strewn outside one part of the huge house.