Jacob Tremblay, 9, Steals The Show With Adorable Acceptance Speech At The Critics' Choice Awards
Jacob Tremblay Wins Best Young Actor/Actress | 2016 Critics' Choice Awards | A&E
02:16
As awards season continues, there's always one actor to break the mould and this time it was nine-year-old Jacob Tremblay.
The Canadian rising star won the Best Young Actor award for his role in Room and delivered the cutest acceptance speech ever!
'This is super cool!' said Jacob, who wasn't even tall enough to reach the microphone, despite standing on a box.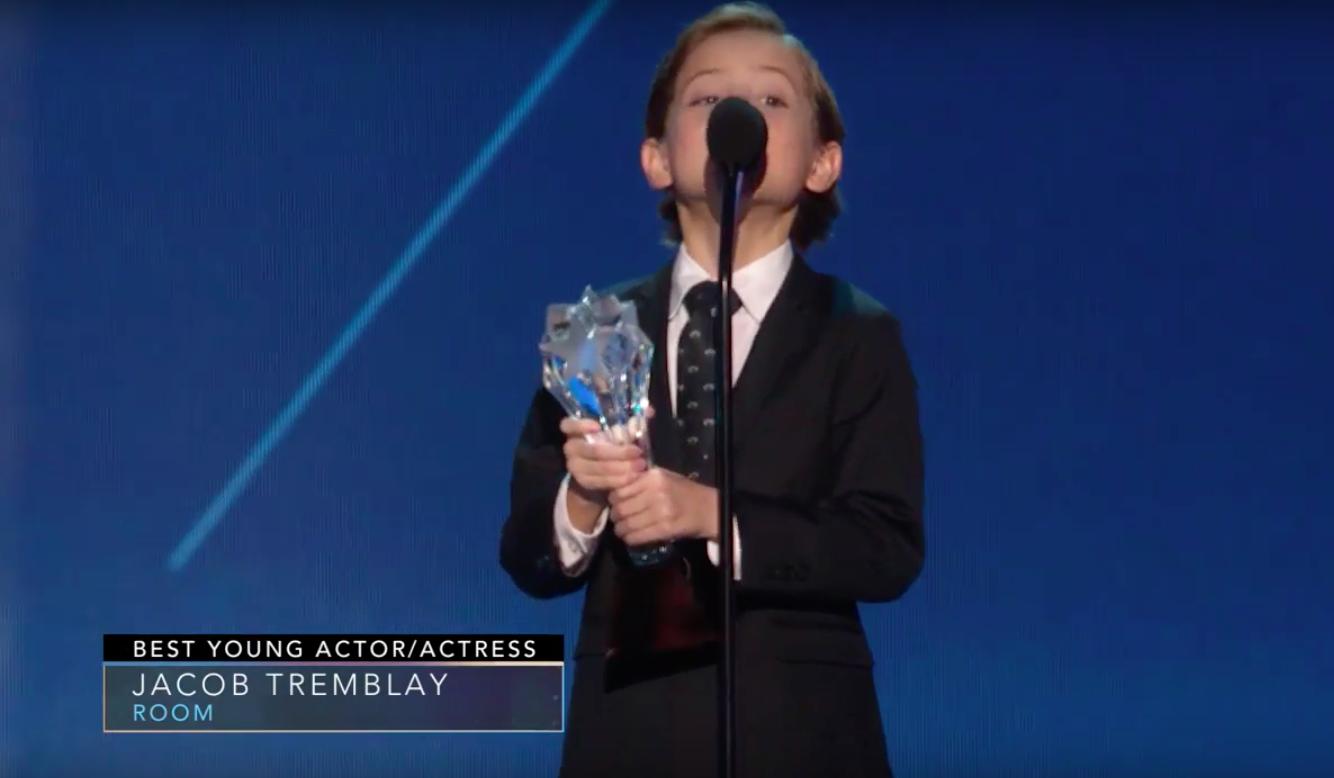 Jacob couldn't reach the microphone! Picture | YouTube
Actors Bradley James and Fred Savage presented the award to Jacob, and Bradley had to hold the microphone to the side for him to be heard.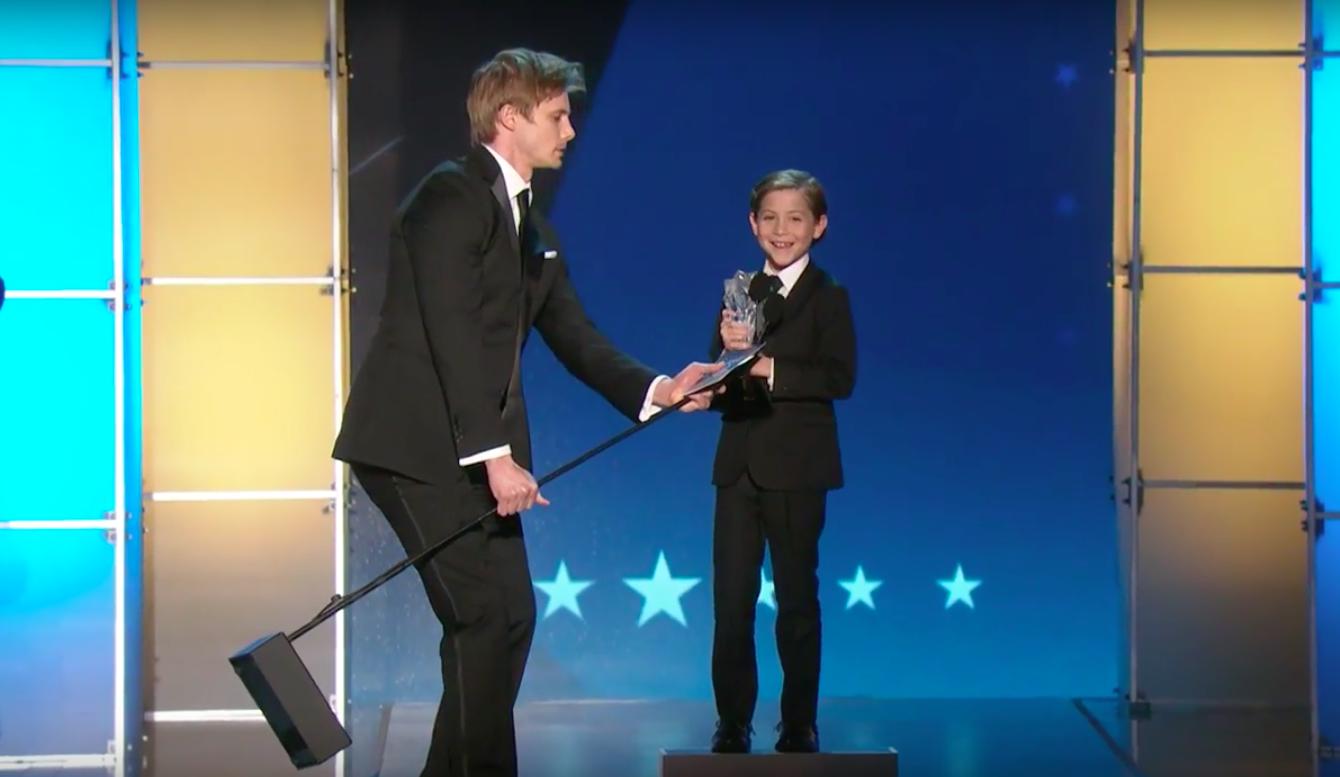 Bradley James holds the microphone for Jacob. Picture | YouTube
He even said: 'I know where to put this. Right on the shelf next to my Millennium Falcon!'
And it wasn't just us who thought his speech was cute - audience members, all of Hollywood's finest, couldn't contain their emotions!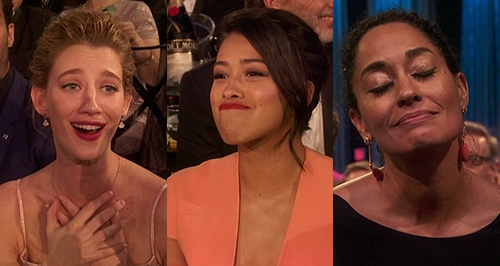 Yael Grobglas, Gina Rodriguez and Tracee Ellis Ross couldn't contain their emotions! Picture | YouTube
In Room, Jacob plays a boy who lives with his mother in just one room and only knows about the outside world from stories his mother (Brie Larson) tells him.
Does this sound like your kind of film? Watch the trailer here: