Jacqueline Jossa shows off her flat tum in a bikini six weeks after giving birth
13 August 2018, 17:34 | Updated: 19 October 2018, 19:01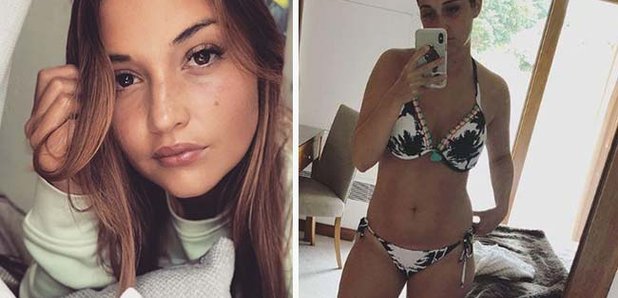 EastEnders actress posted the shot during her first ever spa weekend - and fans are seriously impressed.
It's been a couple months since she gave birth to her second child but Jacqueline Jossa has already regained her flat tum.
The 25-year-old posted a photo of herself in a bikini during a hen weekend at a spa on Instagram.
She looked in great shape wearing the two-piece, which was white with a green floral pattern on it.
The photo was accompanied by the caption: "Haven't ever been to a spa weekend before but I am def going whenever I can! Incredible."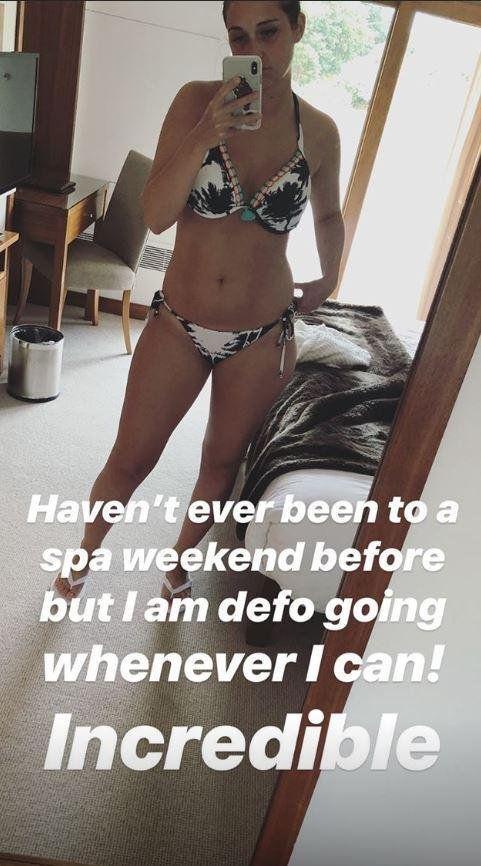 Jacqueline oozed body confidence in the swimsuit selfie (Image: Instagram)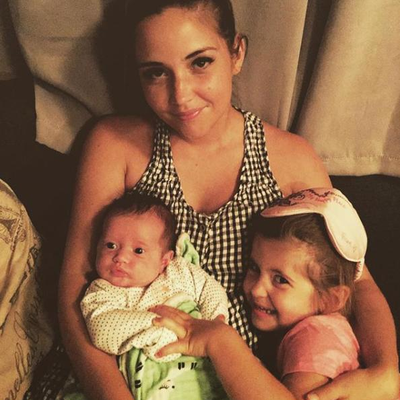 Jacqueline Jossa and her daughters Mia and Ella
She gave birth to baby Mia in June, her second daughter, but has had a difficult time with her marriage to TOWIE star Dan Osborne.
The hunk will soon be entering the CBB house, but it won't be the first time the couple have been separated for a chunk of time.
The couple have split up several times after they got married in June 2017 but they are trying work things out.
Jacqueline told OK! Magazine: "We've been through a rough period but right now we're getting on well. "Neither of us knows what's going on at the moment but we're spending time together and seeing how things go."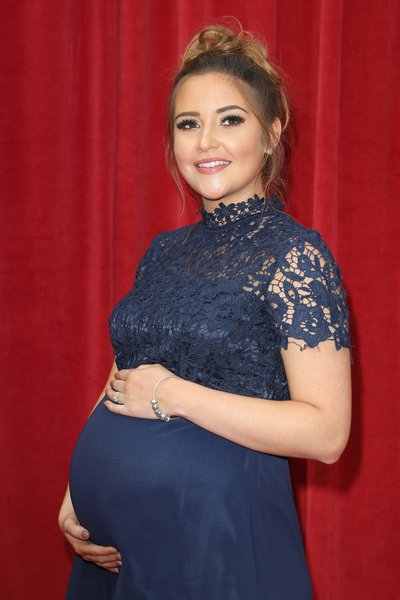 The EastEnders actress poses with her bump at the Soap Awards back in June
She also gushed about her new arrival and the 'helpful and understanding response' of her three-year-old daughter Ella.
Posting to her Instagram account, she said: "Having 2 is different, but it is so amazing, I love seeing how Ella is with her little baby sister and how helpful and understanding she is towards me and how much I can and can't do."
Adding: "It is amazing to me that Ella is just 3 years old. I couldn't ask for a better family, filled with strong women! My girls are my absolute world and I can't actually get over how lucky I am."