Jacqueline Jossa and Dan Osbourne reveal newborn's name with adorable photo
26 June 2018, 08:10 | Updated: 19 October 2018, 19:01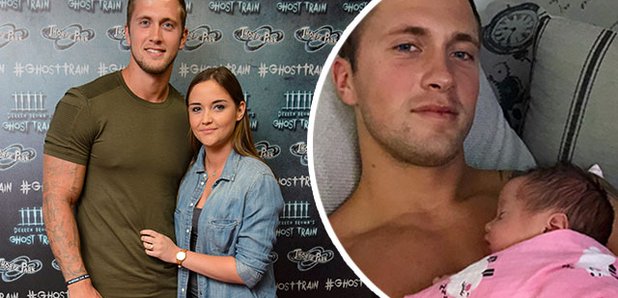 The Eastenders star's estranged husband, Dan Osborne, 26, shared the first pictures of their baby daughter on Instagram.
Jacqueline Jossa, 25, and Dan Osborne welcomed their second child yesterday, and have decided to call her, Mia.
Taking to Instagram, both Dan and Jacqueline shared a cute snap of their three-year-old, Ella holding her new little sister.
Despite "taking a break" from one and another, Dan praised Jacqueline highly in his post.
The former TOWIE star wrote: "2/3 of my ABSOLUTE WORLD!! Welcome to the world Mia Osborne. Another little princess.
"Jacqueline did amazing, she is doing fine and baby is perfect. 25.06.2018."
In another adorable image with Mia in their daughter Ella's arms, Jacqueline captioned her Instagram photo saying: "My little family is complete! Mia Osborne is so beautiful! The birth went well and I can't thank my family enough. @selinajossa @toniosborne1 @danosborneofficial.. Me and baby are healthy and resting now. Welcome to the world baby girl!
"Ella is the best big sister! So caring and sweet. Thanks for the kind messages, love to you all! X"
The last few months have been testing for Jacqueline and Dan.
She kicked him out of the family home after rumours he had cheated on her last summer.
Speaking to Daily Star Sunday, Dan explained: "The way I look at life is every day is spent unhappy is a wasted day, and we were both having a lot of unhappy days.
"I still obviously care for Jacqueline but if we can't make each other happy then we shouldn't stay together. Life is too short. We argue at home so I go out because I don't want to be arguing when I can be enjoying myself with mates."
Watch more: