Jacqueline Jossa will have estranged husband Dan Osborne as her birthing partner... despite cheating rumours
8 May 2018, 16:07 | Updated: 19 October 2018, 19:00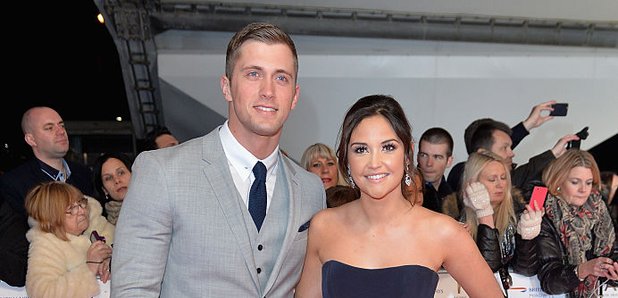 The ex-EastEnders star, 25, said she wants Dan there for the birth of their second child... even though they've separated.
Despite last week's reports that the pair had broken up and that the actress had searched out a woman rumoured to have recently slept with her husband, Jacqueline still wants Dan in the delivery room when she has her baby.
Talking to OK! Magazine, she said: "Dan will be with me.
"I'm going to stick to who I had last time, so I just had my mum and Daniel. I might have Daniel's mum, it just depends where we all are."
"I was worried that when you have another baby, are you going to love them as much?
"So I guess it's just like anything, you worry and then it all works out.
"This time I'm hoping for a water birth again at a birthing centre."
It also seems that she is applying the same positive approach to her ailing relationship.
She refused to elaborate on the current situation with Dan, 26, who has moved out of the family home.
Jacqueline said: "People want to comment on your marriage, but they don't actually know what is happening – only we know.
"People shouldn't jump to any conclusions and I'm in the last few weeks of my pregnancy so I don't need the stress."
The Mail Online reported that a mystery woman - who claims to have had a one night stand with Dan last summer - was confronted about the romp by Jacqueline via Instagram
She told the publication: "At the time I didn't want to split them up and felt sorry for Jacqueline so stayed quiet. I thought no one wants to hear that about the person they love and it's not worth them separating over especially as they have a family
"I felt guilty as they were obviously in a relationship, but my friends reminded me that I was told otherwise by him and I was single.
"I felt awful for Jacqueline but didn't want to be the reason they split up. Now they already have, and she has asked me directly I can't lie to her."
Jacqueline, who played Lauren Branning in the BBC soap, is already mum to Ella, 3, as well as stepmum to Dan's other child Teddy, 4, and will welcome her new baby next month.
In the OK! interview she also took the chance to heap praise on her husband's parenting skills, painting him as a natural dad.
"Daniel's looking after Ella," she said. "I've just seen on his Instagram that she's asked him tor two plaits in her hair and he's never done them before.
"So he's posted his attempt and it's quite good! He's watched me do plaits before. It's not a French plait or anything – that would be really impressive."
Watch more: