Jada Pinkett-Smith, 46, reveals she's suffering from "terrifying" hair loss
23 May 2018, 09:06 | Updated: 10 October 2018, 16:28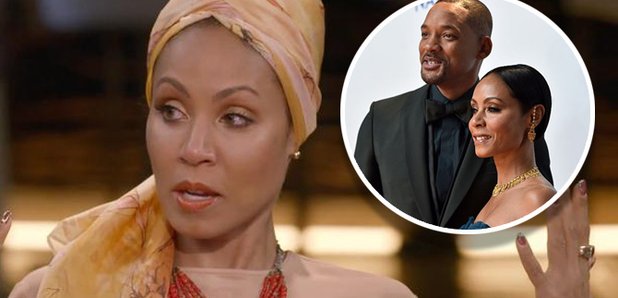 Will Smith's wife says she's been forced to wear headscarfs after she began losing clumps of her hair in a candid new chat.
Jada Pinkett-Smith says she was left terrified after her hair began falling out in the shower, and has now decided to speak out about her struggle for the first time.
The 'Magic Mike XXL' star has confessed she has "issues with hair loss" and admits it is why she is always sporting a shorter hair cut.
Speaking on her Facebook show Red Table Talk, she said: "A lot of people have been asking why I've been wearing turbans. Well, I haven't talked about it. It's not easy to talk about, but I am going to talk about it. [I have] issues with hair loss.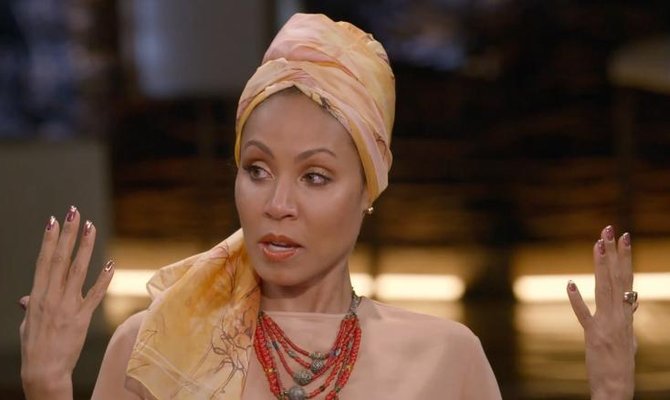 Red Table Talk/Facebook Watch
"It was terrifying when it first started. I was in the shower one day and had just handfuls of hair in my hands and I was just like, 'Oh my god, am I going bald?' It was one of those times in my life where I was literally shaking in fear. That's why I cut my hair, and why I continue to cut it.
"My hair has been a big part of me. Taking care of my hair has been a beautiful ritual and having the choice to have hair or not. And then one day to be like, 'Oh my god, I might not have that choice anymore.'"
And whilst the 46-year-old actress is devastated about her hair loss, she tries to put it in a "spiritual perspective".
She added: "I really had to put it into a spiritual perspective, like the higher power takes so much from people. People are out here with cancer. People have sick children. I watch the higher power take things every day. Looking at it from that context really did settle me."
Watch more: