James Corden And One Direction Are 'Corden's Angels'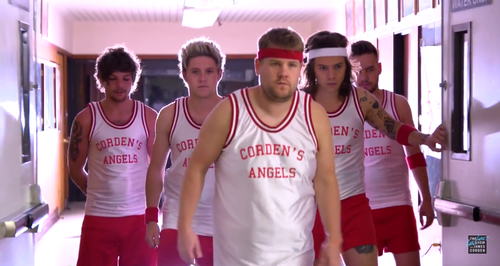 Prepare for a dodgeball showdown to end all match finales as the 1D boys take on their nemesis - the Ball Busters under the guidance of Coach Corden.
James Corden's been busy taking America by storm with his new chat show 'The Late Late Show'. The funny man has had A-lister celebs on his couch ranging from movie star Tom Hanks to supermodel Naomi Campbell… but his best and funniest skit to date has to be this one!
The 36-year-old is close friends with the members of one of the world' biggest boy bands, so it was only a matter of time before Harry, Niall, Liam and Louis were invited onto his brand new program: "James is one of our best mates" Liam said "and we're so proud of the massive success his show is having in America".
"Today is the culmination of a life's dream" claims 21-year-old heartthrob Harry Styles… and from the looks of solemn intent on the boys faces… we believe him!
Watch in fear at the lads take on the terrifyingly professional opposing team - the Ball Busters with Coach Corden cheering them along all the way.
The boys are definitely back in town!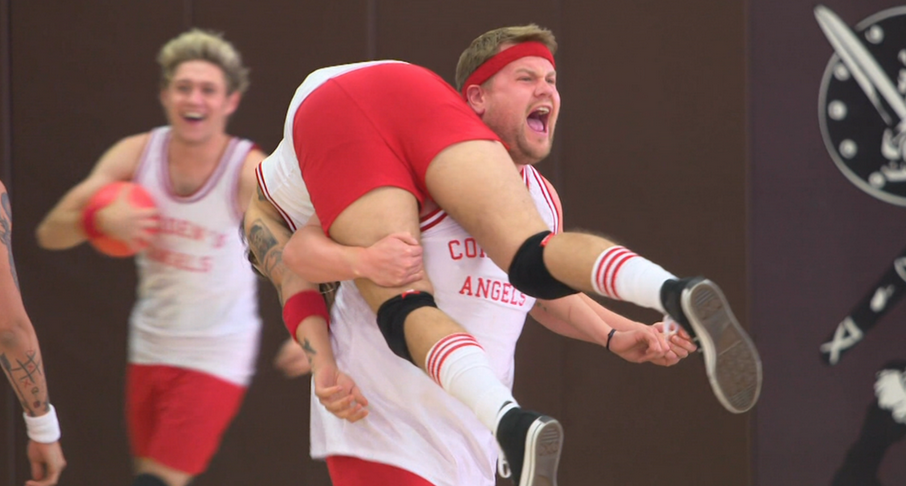 The response to the video on Facebook has been overwhelmingly positive, with comments from fans including: "I am DYING. Love this!", "Okay if I was famous I'd definitely hang out with James Corden too!" and "Soooo recording this for my 14yr old daughter!"
*GROUP HUG* https://t.co/zOAPBDwfFR

— The Late Late Show (@latelateshow) May 15, 2015
The chat show host thanked his friends and guests for their good sportsmanship:
Lastly, a thanks to @Harry_Styles @Real_Liam_Payne @Louis_Tomlinson and @NiallOfficial for being such great sports! pic.twitter.com/Hbam0h8MKp

— The Late Late Show (@latelateshow) May 15, 2015