James Corden And Judi Dench To Face Off For Hilarious New Rap Battle Show!
31 July 2017, 08:11 | Updated: 12 July 2018, 13:59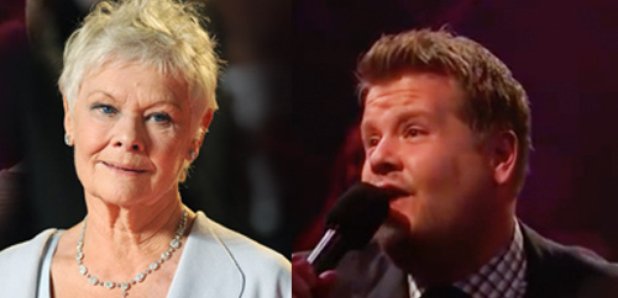 The 'Late Late Show' host has been eyeing up the iconic actress to take part in his feature 'Drop The Mic'.
James Corden is no stranger to a having a string of celebrities on 'The Late Late Show', however, Dame Judi Dench is the Hollywood star the comedian is hoping to snap up for his latest project.
The cheeky host is reportedly on a mission to snap up the veteran actress for his new feature 'Drop The Mic', which sees a number of celebrities go head to head in a rap battle.
Even though the battles have been light-hearted in the past, 'Friends' star David Schwimmer took the event pretty seriously when he threw a number of jabs at Corden during their battle last year.
Meanwhile, James says he's hoping to have Dame Maggie Smith take part too, in a "dame on dame" showdown as he explained they would be "saying everything they've dreamt of saying for the last 30 years."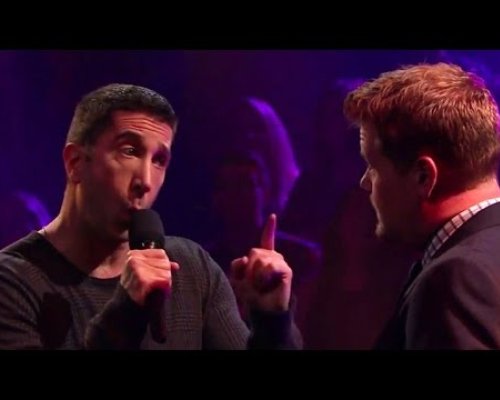 While the likes of Anne Hathaway have all taken to the mic to throw some disses over hip hop beats, James was quick to point out that the rap-battle is light hearted, and not vicious at all: "I don't think it is a mean spirited thing in the sense of if you watch, like, a roast on television, it is really just a monologue of hits and bobs where someone sort of sits and takes it.
"There's a joyfulness to it, which I believe is not in any way mean. I think it's fun jabs."
We can't wait to watch! Our money is on Judi to win.