Watch James Corden Join The Backstreet Boys In Epic Boyband Revival!
James Corden Performs with The Backstreet Boys
04:49
Who knew that Backstreet Boys had a sixth band member?
James Corden has been up to his old antics again, whipping out his microphone and taking on the pop stars.
The sketch from the Late Late Show begins with James moaning and complaining about boybands nowadays, how they "just stand on stage wearing skinny jeans and vans sneakers, and some of them even have the audacity to pick up an instrument".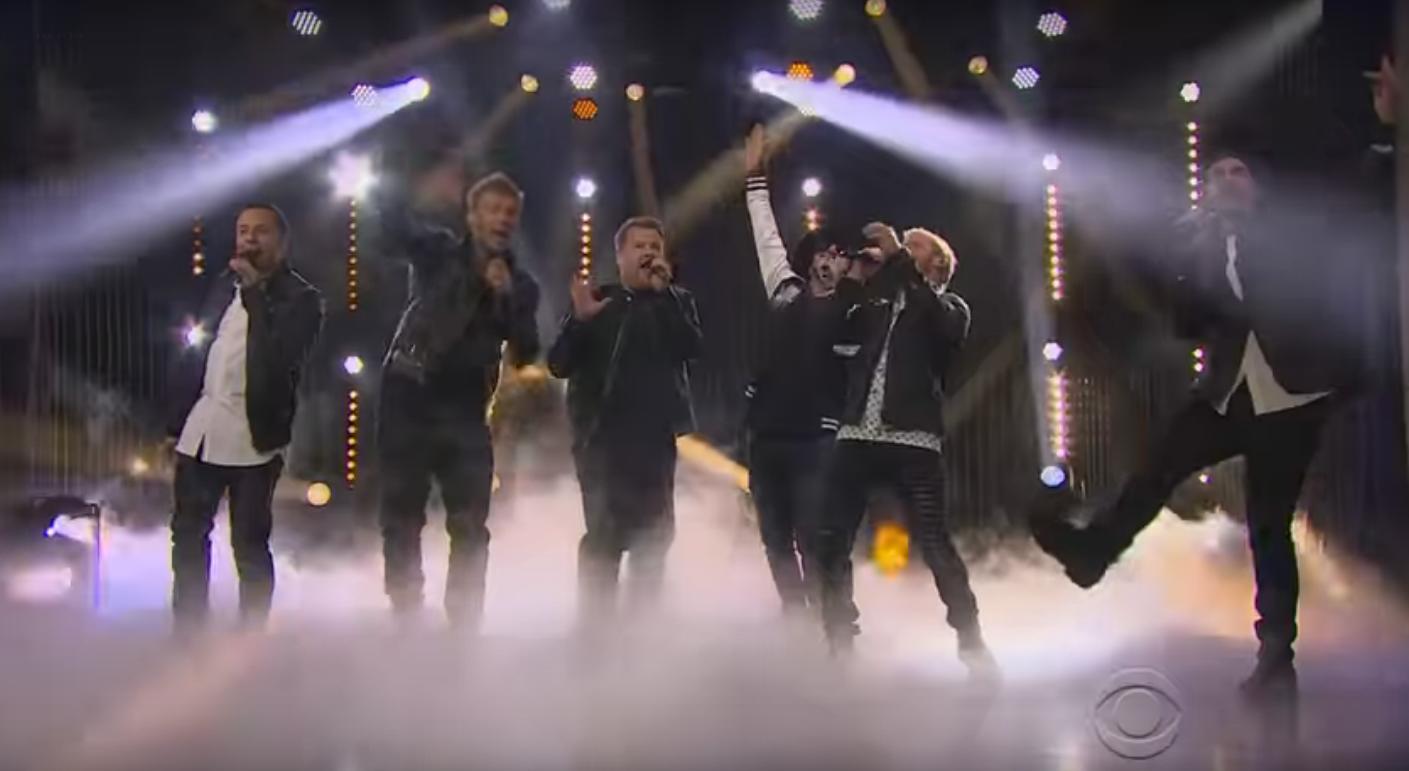 Picture | CBS
So One Direction didn't do it for you James, huh? Anyway, the chat show host introduced A.J. McLean, Nick Carter, Howie Dorough, Kevin Richardson and Brian Littrell to the stage to perform their 1997 hit "Everybody (Backstreet's Back)," but what happened next will blow your mind.
James then took to the stage in matching boyband outfit with the Backstreet men (?) for the line 'Am I sexual?', to which the men/boys sang back, 'yeah, yeah'.
And it gets better. James even gets involved in the synchronised DANCE MOVES every 90s boyband had.
Ha! So if the presenting gig ever falls through, James could definitely join the band on their new Las Vegas residency...