James Corden's Chat Show Could Be Heading To The UK Soon!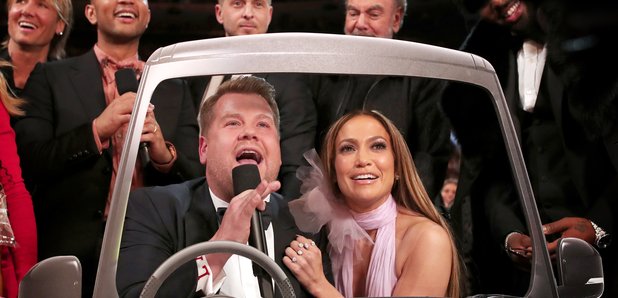 James Corden gives the scoop on whether his chat show will be coming to the UK.
He's taken the US by storm, and now James Corden has hinted that he may bring his chat show to the UK.
Talking to the Radio Times, Corden, 38, revealed: "We do have some stuff planned this year – which might involve being in the UK."
The comedian has been host of CBS's The Late Late Show for almost two years now. The popular Carpool Karaoake segment has been a huge hit around the world, thanks to the winning formula of relaxed A-listers belting out the hits while Corden drives them around.
Now it seems the UK audience will be able to get in on the action, although the host is unsure whether we can expect a home-grown version or just some British broadcasts. "We're talking about it now, really" he said. "I don't know if we'll be able to get it together but it's certainly something I'd love to do, for sure."
Victoria and David Beckham and the Duke and Duchess of Cambridge are at the top of Corden's guest wish list if the show does head over here.
"I don't know if they ever would but that would be terrific," he said of Kate and William. Watch this space – we'd love the see the Royal couple do 'Carpool Karaoke' in a horse-drawn carriage!