James Corden and Julia Roberts Recreate THAT Pretty Woman Scene!
5 October 2017, 11:28 | Updated: 10 October 2018, 16:28
The famed actress took a trip down memory lane to relive some of the best moment from throughout her career.
When it comes to iconic romantic comedies, it's safe to say that Julia Roberts has more than a few under her belt.
James Corden took the gorgeous actress took a trip down memory lane (or should we say Rodeo Drive!) to recreate some of the most loved scenes from her most famous movies, including THAT scene from Pretty Woman where she visits the snooty boutique.
With the help of a green screen, props and a dodgy wig for James, the 49-year-old actress reenacted scenes from her career spanning three decades.
Reprising her role as Vivian Ward in Pretty Woman, she sported a 90s style designer dress, while Corden dressed up as the saleswoman.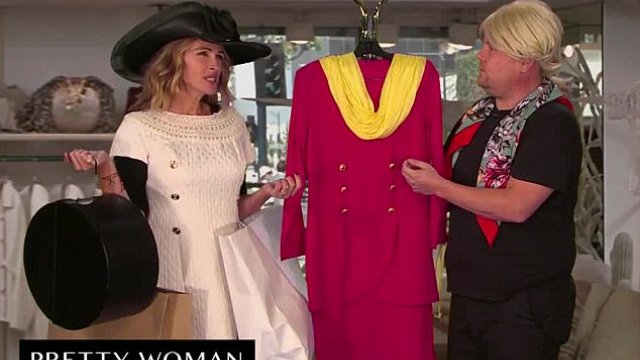 She circled the Late Late Show host and repeated her famous line: "I was in here yesterday, you wouldn't wait on me. You people work on commission, right? Big mistake, huge!"
Other laugh out loud moments came when they made cheeky nods to her early career films include Flatliners, where she tried to resuscitate Corden with defibrillator paddles and ever her role as Tinkerbell in Hook, which saw Corden play Peter Pan.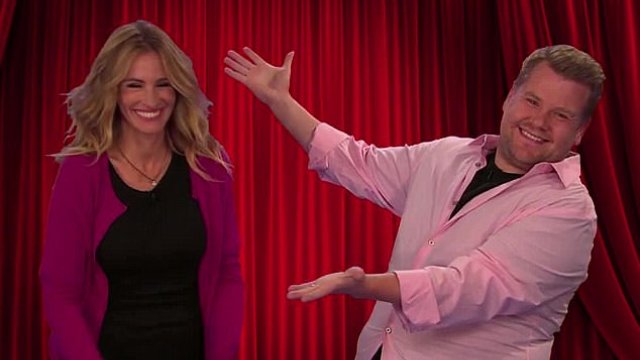 The pair also reenacted scenes from the spine-chilling 1991 drama Sleeping With The Enemy and her notable role in 1997 film My Best Friend's Wedding, among many others.

Hilarious!