James Corden Dons Whipped Cream Bra On 'Late Late Show'
History of Sports Movies in 7 Minutes w/ Anna Kendrick, Zac Efron & Adam Devine
06:47
The 'Late Late Show' host shows off his BREAST assets as he wears a bra made of the delicious topping in an eye-wateringly funny spoof of 'Varsity Blues'.
Just when you though James Corden couldn't get any funnier, he delivers yet ANOTHER hilarious sketch on his much-loved 'Late Late Show'.
The 37-year-old comedian stripped down to nothing but a bra to recreate actress Ali Larter's famous scene from 'Varsity Blues', which sees her character Darcy Sears wear a whipped cream 'bikini' in a bid to woo James Van Der Beek's quarterback Mox.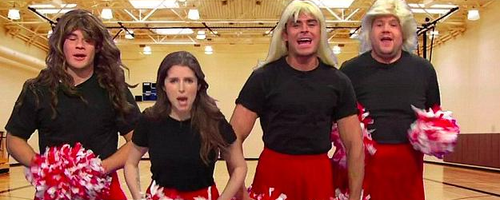 The hilarious stunt came as James attempted to recreate scenes from his favourite sporting movies to celebrate the Super Bowl, and he also called on the help of Zac Efron and Anna Kendrick.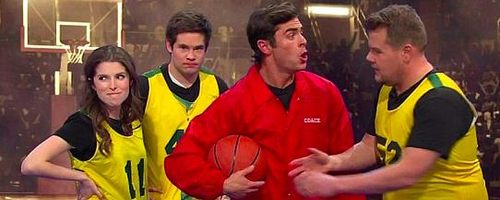 In just seven minutes the stars managed to reenact scenes from 20 different sports films. With just a green screen as a backdrop and numerous costume changes, the gang were able to act out scenes from 'High School Musical', 'Bend It Like Beckham' and 'Bring It On'.
We still can't stop laughing!