James Corden Helps Tom Cruise Act Out His Film Career And It's Hilarious!
Tom Cruise Acts Out His Film Career w/ James Corden
09:17
Yet another reason why James Corden has the best job EVER!
When you've starred in some of the most iconic films ever made, what more is there left for you to do but celebrate your success by recreating all of the most iconic scenes of your films, with James Corden by your side, all in one nine-minute long video.
With the help of James Corden and green screen, Tom Cruise acts out his movie career highlights in a sketch on the Late Late Show with James Corden that will have you crying with laughter.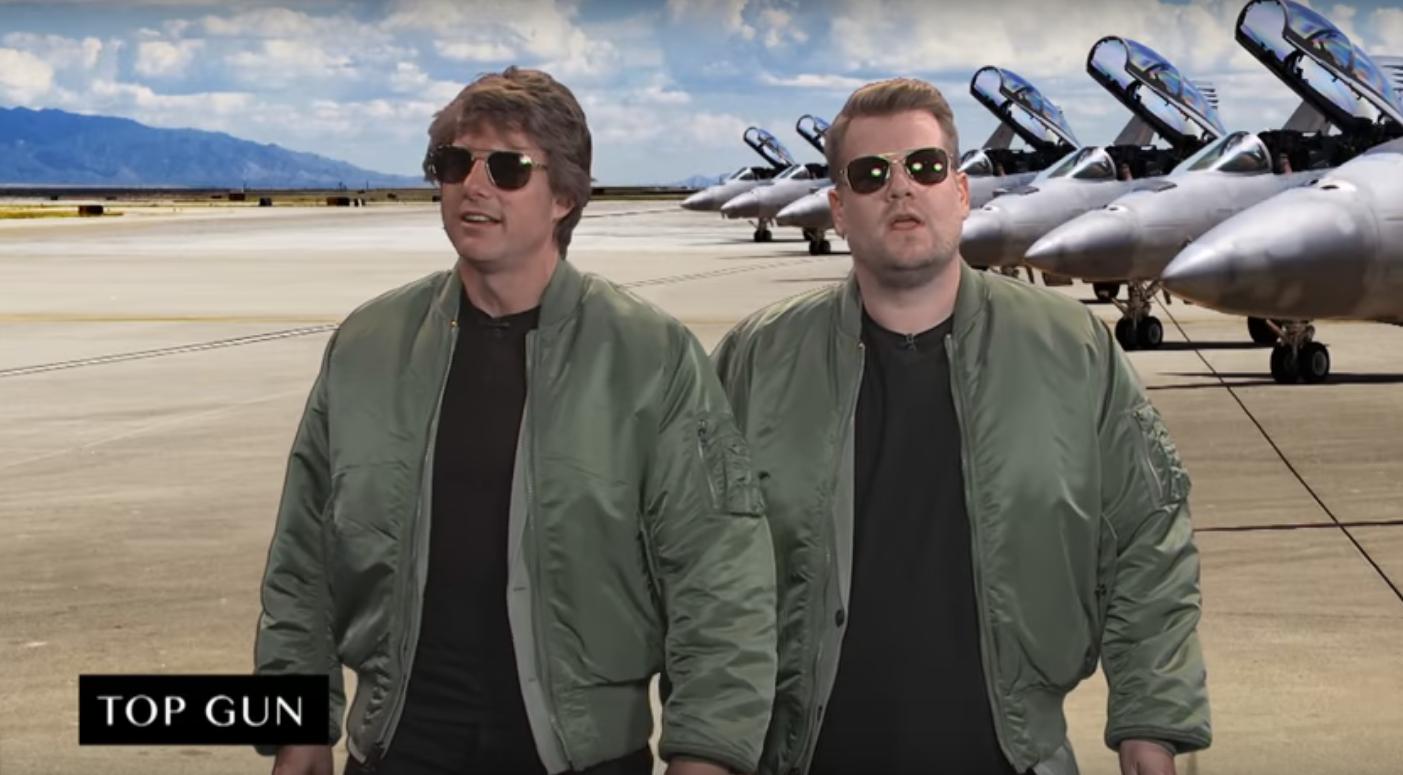 Each scene was accompanied by quick costume changes and some dodgy wigs!
Beginning with Cruise's 1986 classic, Top Gun, the two men perform the famous handshake whilst wearing a pair of aviator sunglasses and a kaki bomber jacket.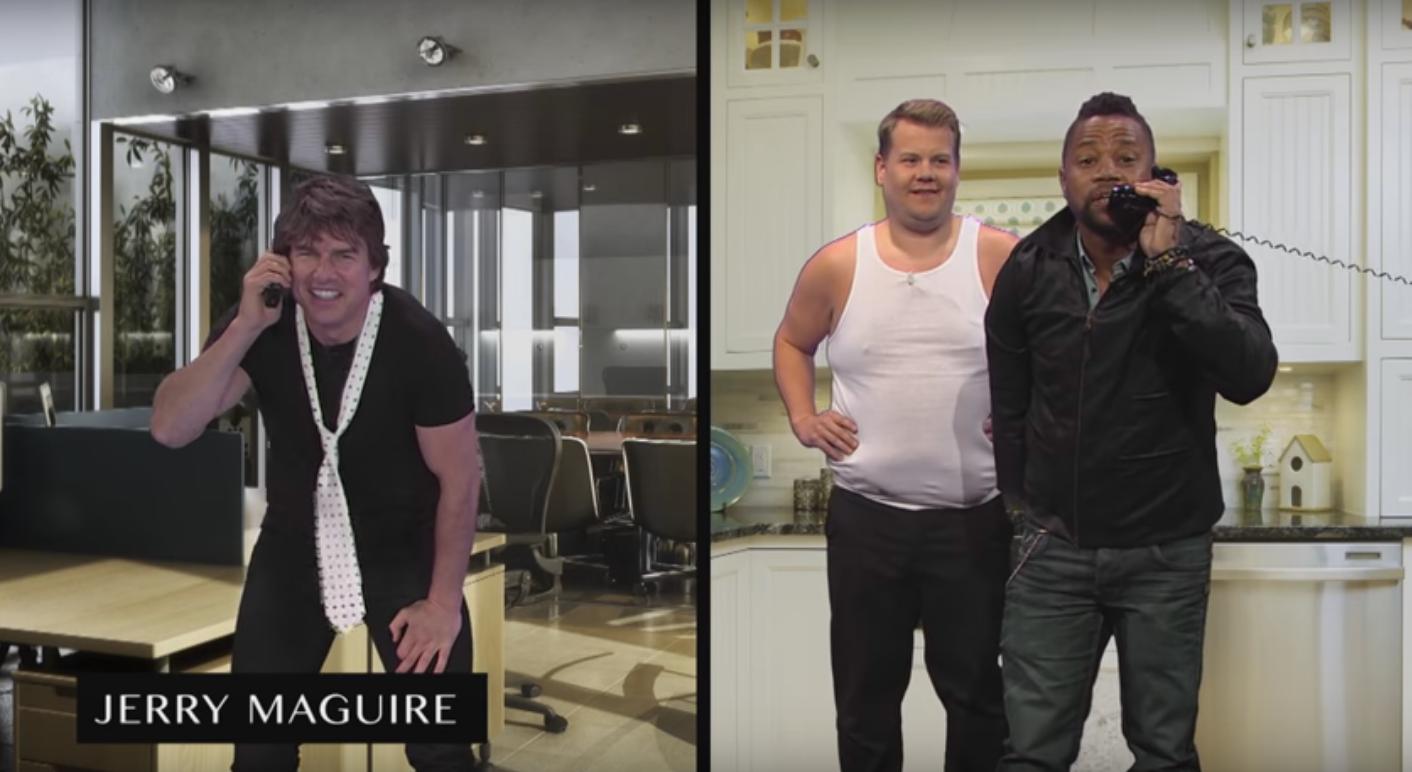 At one point, there's even a special appearance from a famous guest from one of his iconic films. Cuba Gooding Jr. jumps on set to intersect Corden's rubbish attempt at re-enacting the 'show me the money' scene from Jerry Maguire.
The recreation of Interview With The Vampire even features a blow up doll...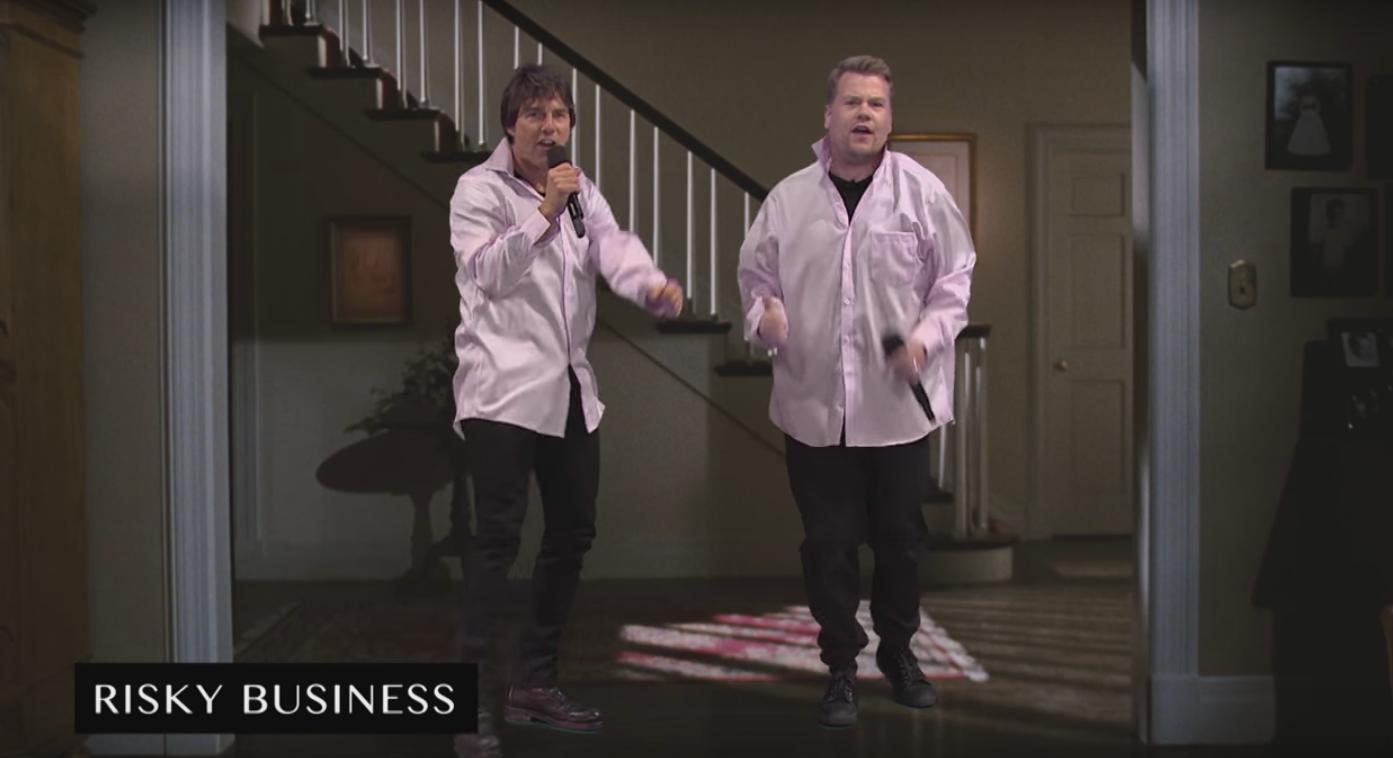 Watch Corden and Cruise dance THAT routine in the pink shirt from Risky Business. It had our hearts melting the first time round, does it do the same thing the second time round? We're not so sure... If it's possible, it made us laugh more than it did back then!