James Corden Is Bringing The Late Late Show To The UK With A British Twist
5 April 2017, 16:25 | Updated: 5 April 2017, 17:02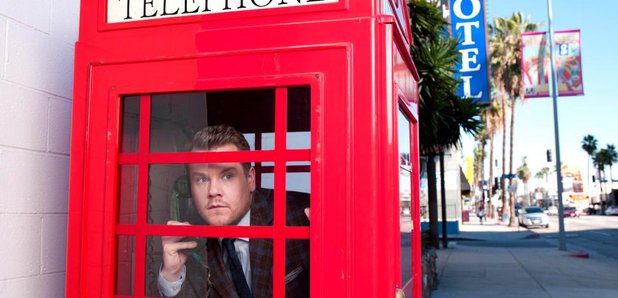 British fans will be grabbing a slice of the Carpool Karaoke action this summer!
The rumours are true – James Corden IS bringing his hit US series The Late Late Show to the UK.
The funnyman was pretty coy recently when asked about the possibility of him returning to home turf with his chat show. But now he's confirmed that he'll be doing just that with three special London shows.
Westminster Central Hall in London is the venue for the specials, and you can see them on June 7, 8 and 9 at 10pm, airing on Sky 1 and NOW TV in the UK and on CBS in the US.
"To bring The Late Late Show to the UK is a dream come true for me," James said. "I'm incredibly proud of the show and we're going to do our best to make this week in London memorable."
It must be very gratifying for Corden to have made such a success of his American hosting gig, as it's fair to say that some UK critics expected the experiment to fail. However, the simple brilliance of the Carpool Karaoke segment continues to make headlines. So, in your face, haters!
Just last week Victoria Beckham poked fun at her public persona in a Mannequin-themed Carpool Karaoke. But there were reports that her former Spice Girl colleague Mel B was 'livid' that Beckham – who refuses to entertain the idea of another reunion - chose to sing Spice Up Your Life. Awks.
We're guessing this means that there'll be no Spice reunion on The Late Late Show, which is a shame. (Remember the band's 2012 London Olympics appearance on top of a fleet of black cabs?).
One person who does seem desperate to be taken for a ride by James Corden is none other than Robbie Williams. Following Take That's recent Carpool Karaoke Special for Red Nose Day, Robbie confessed "James hasn't got back to me about doing Carpool Karaoke yet. It does need to happen."
James – make it so!