James Corden Reveals He Used Comedy As A Defence Against Bullies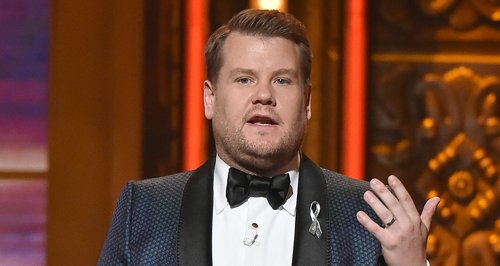 The carpool karaoke funnyman reveals how he used to combat playground bullies.
James Corden is undeniably one of the most famous and hilarious TV hosts in the world right now.
His witty remarks and unique brand of comedy has catapulted his success Stateside - and of course over this side of the pond, we've always loved him!
But in a recent interview with Rolling Stone magazine, he revealed how he used his sense of humour to beat the bullies at school.
The actor talked about how he was often a target due to his weight but came up with a unique defence mechanism:
'If you're big at school, you're going to be a target. If you go to school and you're me, you go, ''Right, I'm just going to make myself a bigger target. My confidence, it will terrify them.''

This fearless confidence has now carried him to success which of course all started with lovable sit-com, Gavin and Stacey and has now rocketed him to conquering US late night TV with the Late Late Show.
James, on behalf of Brits everywhere, we salute you!