James Martin admits he lost weight after seeing himself in HD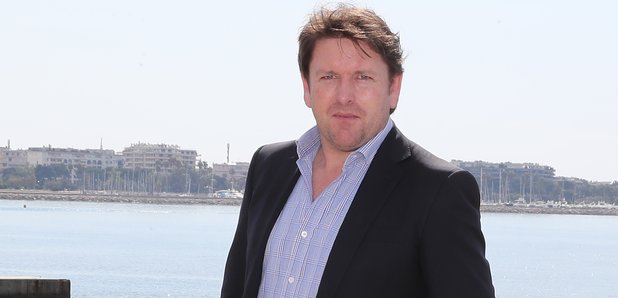 The 'Saturday Morning with James Martin' host spoke about why he decided to slim down.
James Martin has been a regular on our TV screens since he starred on Ready Steady Cook in 1996.
Now the 45-year-old chef fronts his own weekend cookery show, Saturday Morning with James Martin on ITV where he talks about cooking with a host of celebrity guests.
But he has now revealed that the new TV technology used on his show inspired him to slim down and he has now successfully shed 14 pounds after admitting he thought he'd developed "a bit of a chin".
He reportedly felt self conscious of his weight after viewing himself on TV in high definition.
Speaking at the Chelsea Flower Show, he told the Daily Mail: I've lost a stone-ish. I just think it's a lifestyle thing and looking at yourself on TV."
"You get critical of yourself. You kind of watch and go, 'Oh God there's a bit of a chin happening there'."
"And everybody's TVs are bigger now. Before you used to watch TV on a small one and now they're massive."
This isn't the first time that James has shed the pounds as he lost a whopping five stone back in 2005 when he took part in Strictly Come Dancing.