Jamie Dornan Admits He's Open To Fifty Shades Bedroom Action!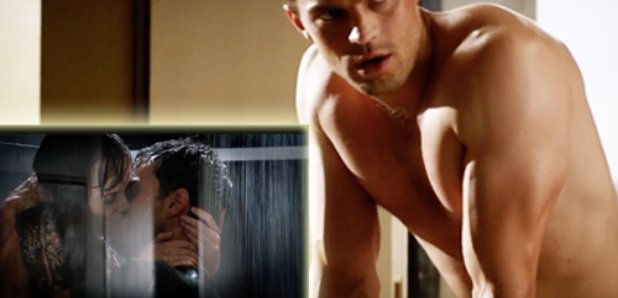 The Christian Grey actor admits he's open-minded about saucy fantasies... even if a Fifty Shades Darker life isn't for him!
Who's excited for Fifty Shades Darker?!
YES, us too, because that means we get to see more of Jamie Dornan's very handsome face!
In preparation for the new movie, Jamie has been doing the rounds with men's magazines, and it seems he had some choice words about his errrrr bedroom 'style' to say to GQ Australia.
The star admitted he's "open-minded and liberal" when it comes to the saucy scenes of S&M in Fifty Shades... even though the kinky practice doesn't
The 34-year-old actor has insisted he's always had a non-judgemental attitude towards the sexual preferences of other people - but admitted S&M isn't something that interests him personally.
Jamie explained: "It was like nothing I'd experienced before. I'd never seen any form of S&M before this, I had no interest in that world ... it doesn't float my boat.
"I've always been open-minded and liberal - I'd never judge anyone's sexual preference. Whatever gets people off is entirely up to them and there's a million different ways to please yourself, sexually."
Jamie landed the coveted role of Christian, whose on-screen love interest is played by Dakota Johnson, after Charlie Hunnam chose to quit the franchise.
But the Irish actor has admitted he wouldn't like to be real-life friends with the male protagonist from author E. L. James' erotic novels.
He told GQ Australia magazine: "All my mates are easy going and quick to laugh - I wouldn't imagine myself sat in a pub with him."
Meanwhile, Dakota recently confessed that her nude scenes with Jamie in the 'Fifty Shades' series were "very honest".
The 27-year-old actress had to strip off for a number of scenes, but said it was much easier doing them with Jamie because they had worked so "incredibly closely".
Dakota said: "Nudity is really interesting for an actor. Jamie and I worked so incredibly closely for so long. There were no inhibitions, and it was very honest, very trusting. But I mean, what a gamble! What if he had turned out to be a total d**k?
"There's no makeup. There are no clothes to tell you a bit about the story. There's no jewelry to give you a clue about social status. So it becomes purely about the performance."
Talk about cringe inducing! We admire her bravery though...
What do you think? Let us know in the comments below...