Jamie Foxx Walks Off In The Middle Of An Interview After Being Asked About Katie Holmes
17 February 2018, 11:05 | Updated: 17 February 2018, 11:09
Jamie Foxx walks off from interview
00:50
Guess he still doesn't want to talk about it.
Actor Jamie Foxx may be willing to do a lot of things, but one thing he WON'T do is talk about his rumoured girlfriend, Katie Holmes.
One TV host had to find that out the hard way as Jamie stormed off in the middle of a live ESPN interview after asking the star about his relationship with the actress.
As the Ray Charles actor geared up to play in the NBA All-Star Celebrity Game, Jamie took time out to answer some interview questions courtside.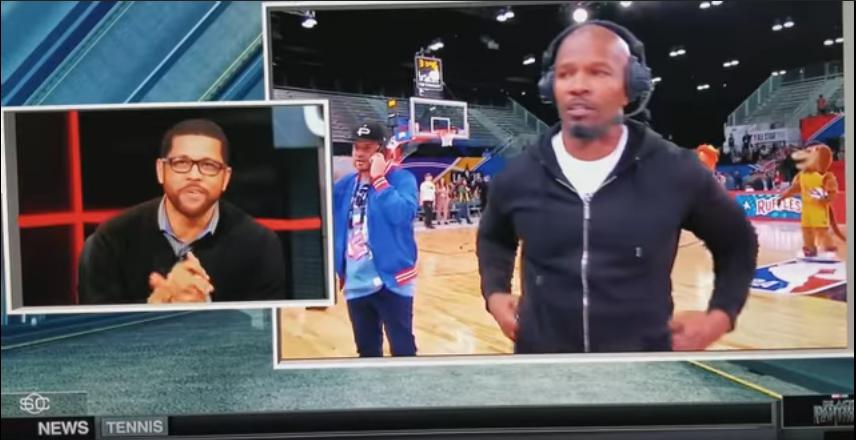 Starting off the round of questions, the TV anchor asked: "How much did you prepare for this game?"
To which Foxx replied, "I'm always prepared man, it's a ready made thing. All you gotta do is add water man, once you pour water on me it's crazy."
Diving straight in with his follow-up question, the reporter said, "I know you're prepared cause i've seen pictures. Did you and Katie Holmes play basketball for Valentine's Day?"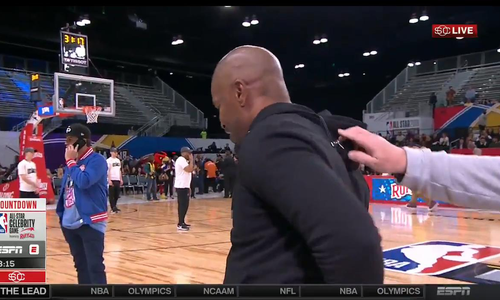 Although the actor remained smiling, it was clear that the anchor had clearly asked the wrong question as Jamie swiftly removed his headphones with his assitant helping him to remove his mic, before the star walked off like nothing had happened.
Can someone say awkward?!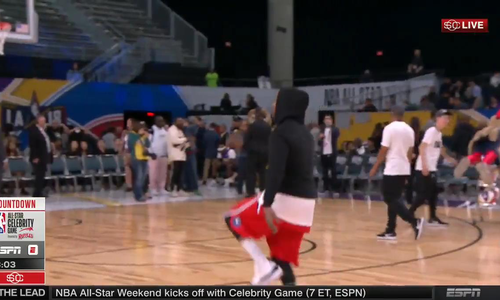 As Jamie proceeded to warm up for his position on the Clippers team for the night, the puzzled interviewer asks, "Uh oh, did we lose him?"
"Oh, he ready to go, he ready to hoop."

Jamie, 50 and Katie, 39 were pictured together at a basketball game on Wednesday 14 February, celebrating Valentine's Day together.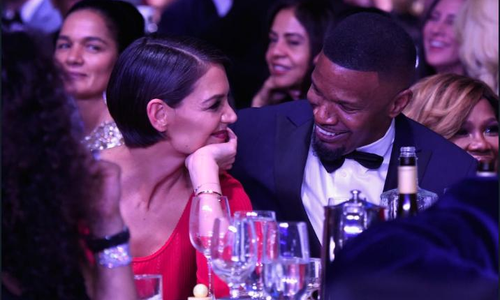 The pair have been rumoured to be dating since 2013, but a reported gag order from Katie's ex, Tom Cruise, is said to be the major obstacle for the couple not being allowed to openly talk about their romance.
Welp, lesson learnt. Just never ask Jamie Foxx about Katie Holmes again.