"She's Groaning A Bit" Jamie Oliver Reveals Trick To Keeping His Pregnant Wife Happy.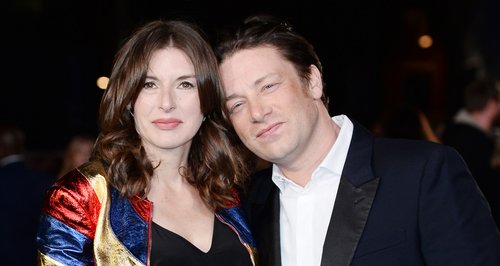 The cheeky chef sat down for a chat with Heart and revealed his excitement at becoming a dad for the fifth time with wife Jools.
Jamie Oliver has revealed he's been every bit the loving husband by waiting hand and foot on his pregnant wife Jools, who is expecting the couple's fifth child.
The famed chef, who also has Poppy, 14, Daisy, 13, Petal, seven, and Buddy, five with his wife, claims she can get a little grumpy but he's trying to make life as comfortable as he can for her.
Jamie told us: "She's groaning a bit. It's heavy. It's a big tummy! The last time we had the baby measured it was seven and a half pounds and that was three weeks to go, so it's going to be a biggie.
"I mean the weather recently has been made a little bit more interesting, so I've been doing foot massages for her swollen feet."
Jools, who is in her third trimester of pregnancy, recently shared a picture of her maternity bag in preparation of the baby's arrival in August, and Jamie said her cravings have intensified throughout the summer months.
He revealed: "She's going after the chilled drinks, really icy cold refreshing drinks and she normally hates ice!"
So what are the happy couple planning on calling their fifth child? Well, Jamie is keeping schtum for now but he did reveal he has one name up his sleeve if it's a girl.
"I have been told not to talk about names but I will mention one which is if it's a girl we might call it Jamie," he joked.
"Why not mix it up? You know it's definitely a girl's name or boy's name."
Hmm, something tells us you'd have a tough time convincing Jools with that one Jamie."
Jamie's latest book 'Super Food: Family Classics' is out now!