Jamie Oliver Proves He's Not Too Famous For Telling Off From Mum
15 April 2017, 10:27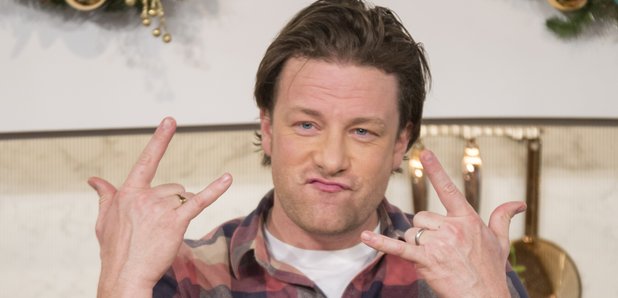 After all, Mum knows best!
No matter how many restaurants he's opened and how many times he taken on the government to make our school lunches that little bit more greener, even Jamie Oliver isn't exempt from a good scolding from his mother.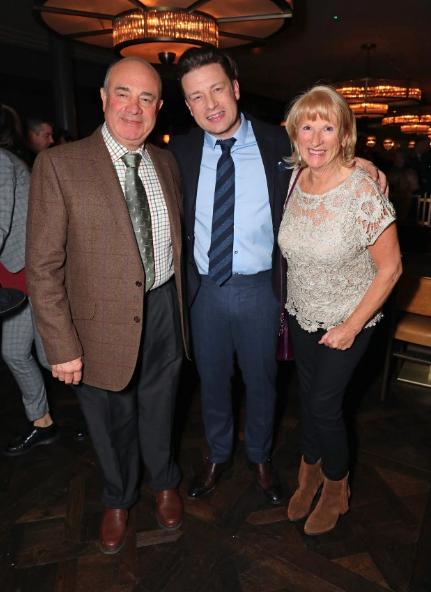 After sharing an adorable snap of his youngest baby boy, River Rocket, the celebrity chef's mum Sally Oliver couldn't help but noticing one problem...What's he doing on the floor, Jamie?'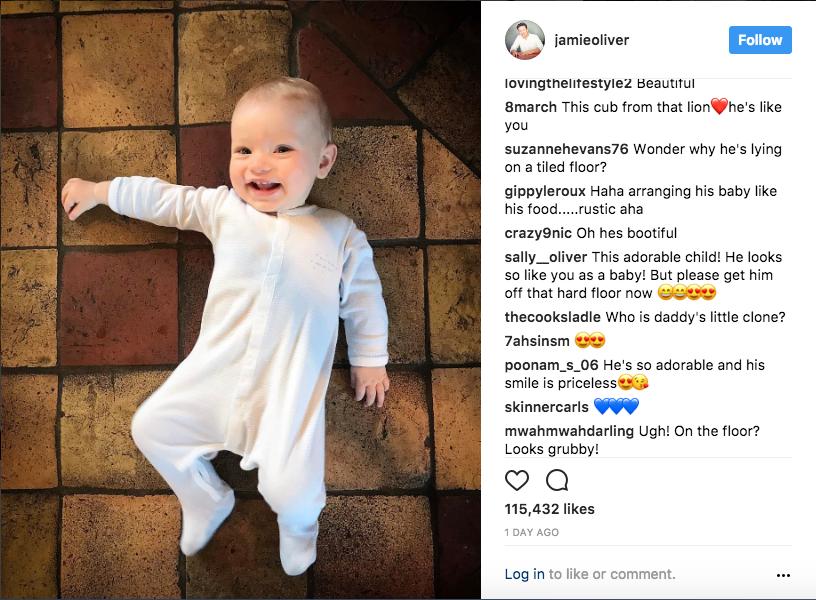 'This adorable child!' wrote Sally under the picture of eight-month-old River Rocket, 'He looks so like you as a baby! But please get him off that hard floor now', she continued.
Well that's you told Jamie.
Fans of the MBE awarded chef and restauranteur found the funny side of it all, backing mummy Oliver's priceless advice.
One Instagram user wrote '@jamieoliver love that you still get told off by your mum too @sally__oliver' while another commented, 'Listen to ya mum Mr O'
Despite having an army of fans cheering her on in the comments, Sally Oliver did reply to one fan admitting that she was just 'teasing'.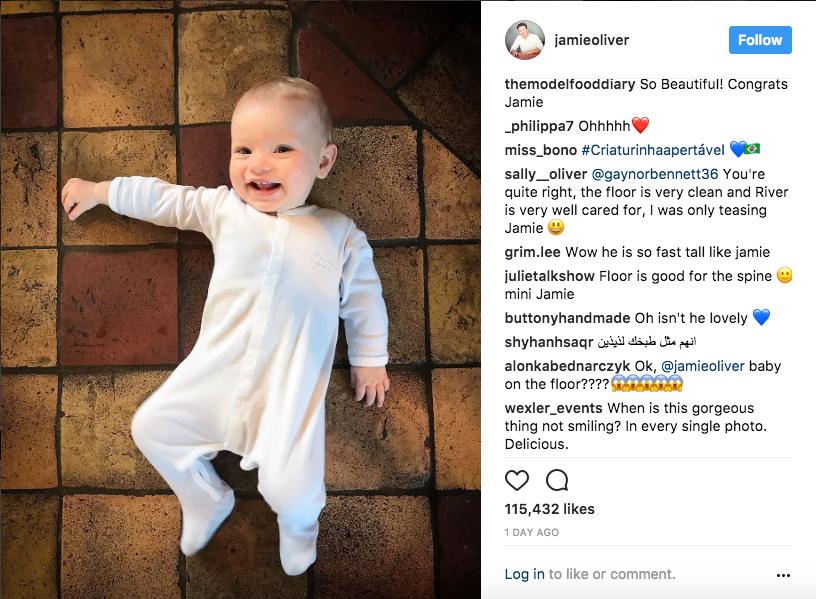 Oh Sally, you got us there.
Baby River Rocket is Jamie Oliver's fifth child with wife Juliette 'Jools' Oliver alongside daughters Poppy Honey, 14, Daisy Boo, 13, Petal Blossom, seven and son Buddy Bear, five.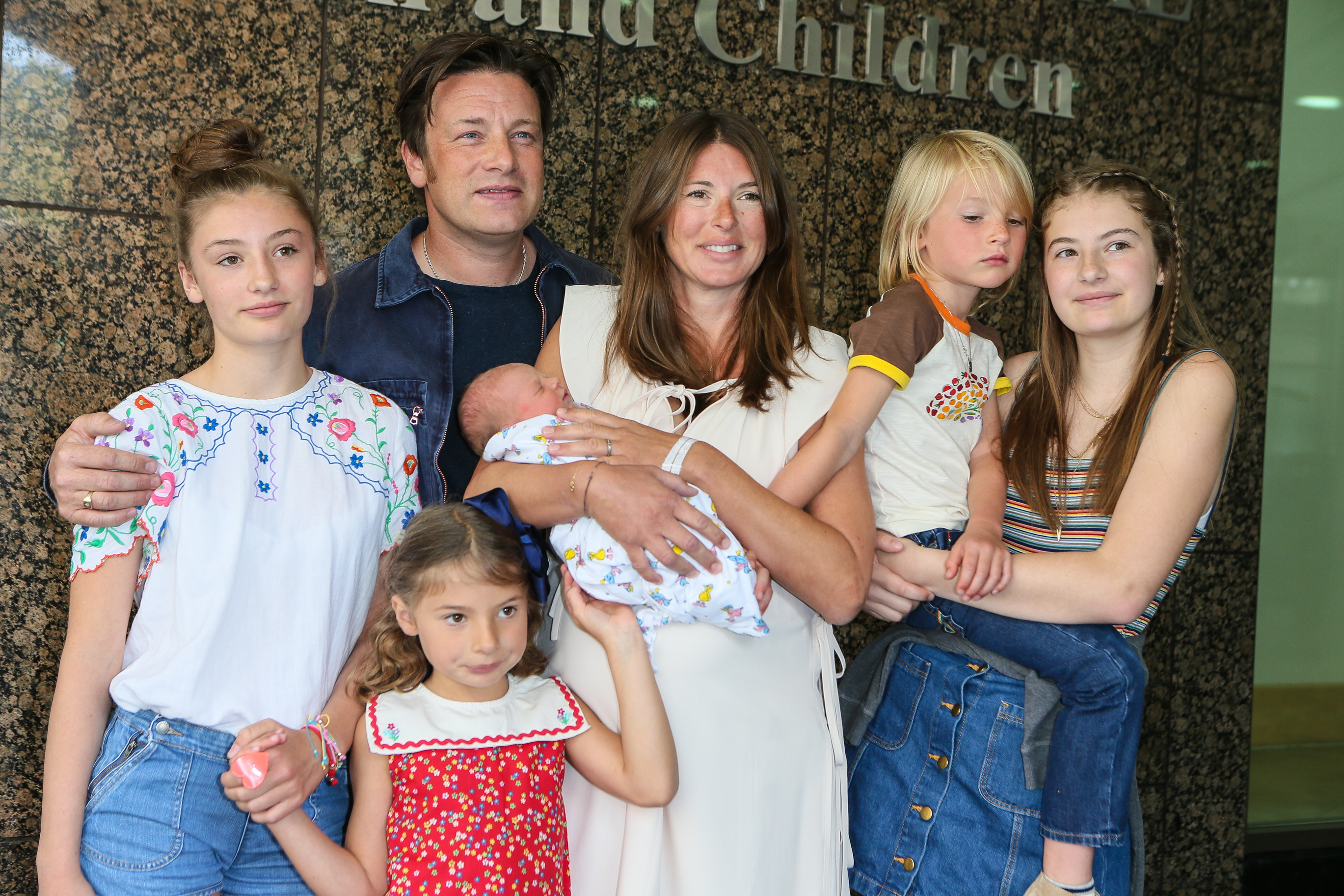 Now that's what we call having a night on the tiles, River Rocket!