Janet Jackson says becoming a mum at 50 won't stop her from being sexy
19 September 2018, 13:17 | Updated: 19 September 2018, 15:42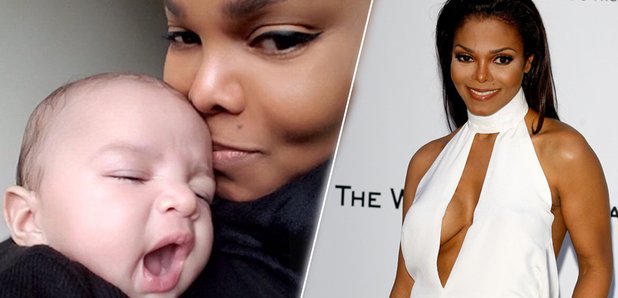 The singer has been a sex symbol for the majority of her 40 year career but says becoming a mum at 50 won't stop her from expressing her sexuality.
Janet Jackson says won't stop being a sex symbol status, just because she's a mother.
The 52-year-old told Heart: "[Being sexy] doesn't have to change.
"I think the first thought is, oh you're a mother now, so that's out the door. Why? For what reason? If you choose to [express that side of yourself] I don't think there is anything wrong with it."
Janet, who makes a much-awaited musical comeback after taking time out to raise her 17-month-old son Eissa, admits she's always struggled with body confidence but was able to find peace once she fell pregnant at the age of 50.
"I would just stand in the mirror and stare at myself, at my stomach, I just couldn't believe it," she said of becoming a mother for the first time.
"Especially at my age, I was 50 when I gave birth, and that's God, that's a gift from God, that's what they would consider very late.
"I'm healthy and he's healthy and it's a beautiful thing, and I'm so thankful I got to experience it."
Upon finding out she was pregnant in 2016, Janet was forced to cancel her Unbreakable tour under strict instructions from her doctor as her late pregnancy would have been considered high-risk.
However, she insists having a child at late stage in life came with it's benefits, adding: "I was more mature, and I understood life better, being able to get a great deal of the work that I have accomplished out of the way."