Jedward Now Have Six Packs And We Don't Know Where To Look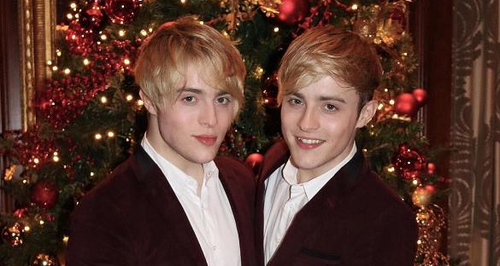 They Irish lads with sky-high quiffs have just proved that they are no longer lads...
They were the Marmite twins on X Factor - you either loved them or you hated them. With their ridiculously identical appearance and their bonkers, sky-high, quiffs, the controversial brothers of 2008, John and Edward Grimes, were somewhat of a joke act.
At the time of the show, Jedward were mere 17-year-olds, chancing their luck on one of the biggest talent competitions on our telly.
December 14, 2016
Now 25, it looks like these lads have been hitting the gym hard and are totally RIPPED, and we're not sure where to look.
At the time of writing, John's (we think) black and white snaps have received a good hundred less likes than Edwards.
December 12, 2016
The Irish boys - we mean men now - have been showing off their toned torsos on social media and causing a meltdown amongst their fandom.
@planetjedward pic.twitter.com/S45OqY8oLx

— Becky (@whyitsbecky) December 12, 2016
@planetjedward waking up to everyone freaking out like... pic.twitter.com/NQLIIbRXHA

— GERBEAR (@Gerri4Jedward) December 12, 2016
@Jedtastic_Loren @planetjedward can we unwrap you

— Martina (@MartinaByrneeee) December 12, 2016
Last week, it emerged that Jedward will be returning to Celebrity Big Brother, which will undoubtedly help them through some financial troubles. Their entertainment firm, Planet Jedward, has made a significant loss over the past two years.
Still, they're great fun and fabulous telly entertainment so let's hope it's all up hill from here!