Jeff Brazier says being in foster care as a child made him a better dad
15 June 2018, 14:44 | Updated: 15 June 2018, 14:48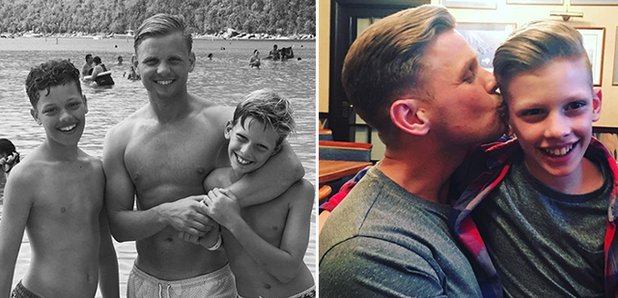 TV personality and life-coach Jeff Brazier shares how his unsettled upbringing shaped him into the dad that he is today.
The star spent time in foster care when he was 5, after his mum struggled to cope on her own when his father left shortly after she gave birth.
The 39-year-old exclusively told Heart: "It taught me that quality time with my children is absolutely vital."
Jeff is father to sons Bobby, 15, and Freddie, 13, whose mum was tragic Big Brother star Jade Goody.
"It shaped me as in I know what's important and what isn't.
"I know that is my job and what I'll be judged on ultimately is how well I prepare them for adult life."
He also explained that losing the mother-of-his-children has meant that he's had to juggle more than most.
Jade, who found fame on reality show Big Brother, passed away from cervical cancer in 2009, leaving behind a heartbroken family.
Jeff told Heart: "It's been harder for me, maybe because there's that extra added ingredient I've had to deal with for the last 9 years which gets in the way.
"It's really inconvenient that grief, really inconvenient at times."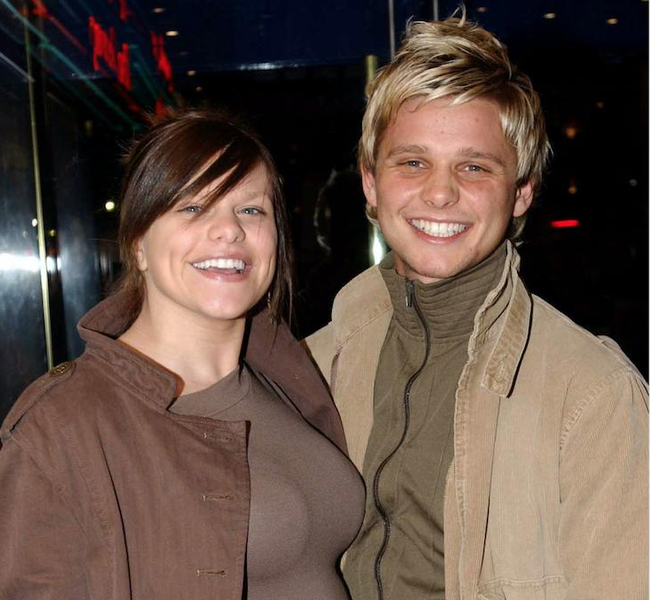 Credit: Getty - Jeff Brazier with ex-partner Jade Goody in 2003
However, Jeff believes that the cards he's been dealt have given him some unshakable qualities as a father.
"My biggest quality as a parent is the ability to adapt, to be flexible and learn on your toes," Jeff explained to Heart.
"So when I feel like things aren't going right or there's a problem, I'm really good at finding a solution.
"And I don't put the pressure on myself to know everything, I think it's really important to be very forgiving of yourself.
"It's impossible to navigate two boys through their childhood without minor mishaps happening along the line.
"Those are things that I probably got from my childhood experiences and those are the things that hopefully are helping me to do a good job with Bob and Fred."
And for Father's Day, Jeff isn't expecting grand gifts - for him it's all about the thoughtful gestures.
"I never expect them to go over the top on me for Fathers Day.
"I'm always really content if they've sent me a card with maybe a really thoughtful message in it – that always means so much more to me than them making me breakfast or doing anything else for me."
Jeff continued: "I know how much my children appreciate me, and again it's not always easy to get that out of a teenager, but I see it – and any parent to a teenager will know that we're on the receiving end more often than not.
"We're not the ones that are idolised or showered in glory like we used to when we're younger.
"But I get pretty good at seeing those moments and really catching them and holding onto them because I know they're collectors items.
"The older they get the more they get it...because more often than not, 364 days of the year it's me looking after everyone else."
A recent study by care.com revealed that many fathers face big hurdles when it comes to juggling work and family life. With 27% of men feeling that they spend too little time each day with their kids, Jeff promotes the notion of making each moment count.
He explained to Heart: "You have to remember what the job is, and the job is to get these kids through their childhood, because if you can do that, if you can create some well-balanced, young adults then anything you've gone through will always be worth it."
Jeff's top tips for making more time include 'device amnesty' - leaving the electronics for a bit, eating meals as a family, and exercising together.
For more information on Care.com, the world's largest online destination for finding and managing family care, visit Care.com
WATCH! Jeff Brazier opens up about Jade Goody: