Jeff Brazier Is Engaged Eight Years After Heartbreaking Death Of Jade Goody
2 October 2017, 08:43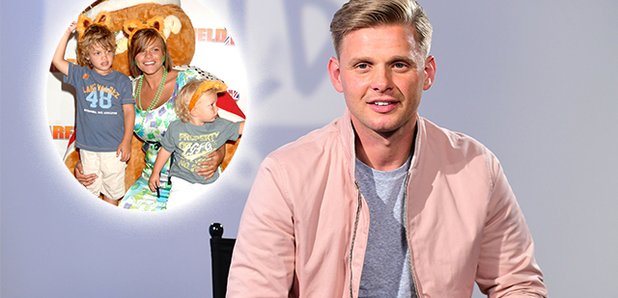 Eight years after Jade Goody tragically passed away Jeff Brazier has proposed with his kids' blessing.
Jeff Brazier is engaged to girlfriend of four years. Kate Dwyer.
The 38-year-old television presenter got down on one knee to ask his long-term girlfriend for her hand in marriage whilst the sun was rising over the Spanish island of Ibiza.
Sharing details about the moment he proposed, Jeff revealed: "We walked out to the end of a jetty and sat on a wall that formed a harbour for the local fishing boats. Kate talked about how special the moment was, how relaxed and happy she felt, and I thought, 'Let's do it now.' I told her I loved her, and had been thinking about this for a while. I pulled the box with the ring out from my back pocket and asked if she would marry me. It was a very special moment."
Read More: X Factor Hopeful Gets Axed From Show But Makes HUGE Romantic Gesture Anyway
But before he asked Kate, Jeff wanted to get the approval of his sons Bobby, 14, and Freddie, 13, who he has with his late partner Jade Goody.
He added: "Both boys were intrigued by how it would work, how I'd do it. They said, 'What will you do, Dad, if she says no?' I said, 'I don't want to be complacent, but I think we're alright. The boys will be my best men [at the wedding]. It means a lot to me, for them to be such a huge part of the wedding."
And Kate admits it was a complete shock when he got down on one knee.
She told HELLO! magazine: "He was very good at putting me off the scent. Every time I mentioned it, he'd say, 'Nah, that's a few years off.' So when it came to it, it was all a bit of a blur. He gave me a kiss, and as soon as I saw the box I lost it. I've thought about this moment my whole life and you don't know how you'll react. But I was overwhelmed."