Jeff Brazier says parenthood would be easier if Jade Goody was still alive
8 August 2018, 11:59 | Updated: 8 August 2018, 12:33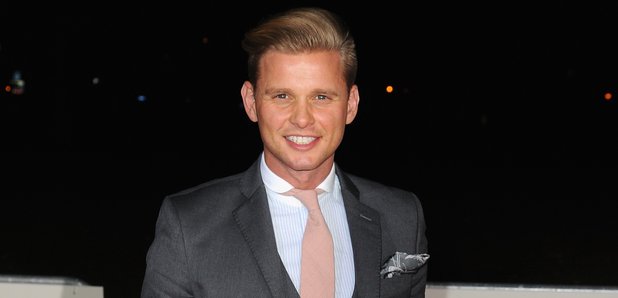 The reality star turned life coach has admitted he finds his teenage son's "erratic emotions" hard to cope with at times... and he wishes Jade was around.
Jeff Brazier has admitted that he thinks life with his children would be easier if their late mother Jade Goody was still alive.
The 39-year-old fathered two sons - Bobby Jack, 15, and Freddie, 14 - with the Big Brother star, who died from cancer in March 2009.
Speaking about being a parent to the Huffington Post, Jeff revealed the difficulties he has faced with both boys entering their teens.
He admits finding their erratic emotions impossible to cope with at times, explaining that he often wonders if their anger stems from grief.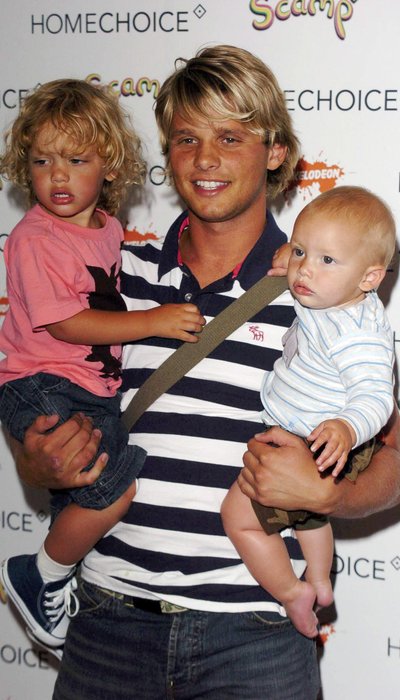 Jeff with Bobby Jack and Freddie back in 2005 (Getty Images)
"My eldest doesn't express his grief often, it is my biggest regret," he says. "So when he feels low or angry I always suspect it's at the bottom of it.
"Sometimes I gently try and voice this, sometimes I don't, either way I must learn that this kind of analysis, the search for reason, doesn't really help."
Jeff's candid revelations also include speculation about how life might be if Jade was still alive.
The Big Brother was diagnosed with cervical cancer in August 2008, by February 2009 the cancer had spread to her groin, liver and bowels.
Six weeks later, on 22nd March, she died. Jeff was given full custody of the boys in her will and he has been single father to them since Jade passed on.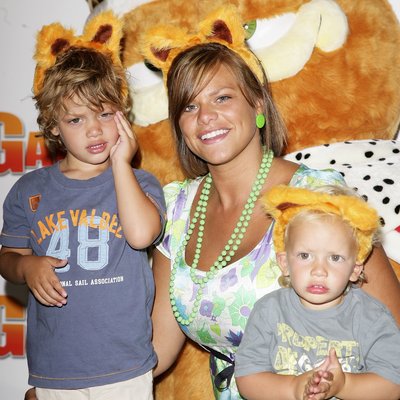 "For me "the job" changed when Bob was five years old. Things were comparatively easy up to then, I had him half the week and it was all just love, fun and pride. I revelled in being a young, hands-on father, I was giving him what I didn't have and then tragically it became something different," he admits.
Adding: "I often wonder if Bob would be the same boy if mum was still here. Surely less anger, more self-belief? It's fine to speculate what version of ourselves we would all be, but sadly it changes nothing."
Jeff has been dating his fiancée Kate Dwyer for the past five years and recently praised her for being a great stepmum to his boys.
"Kate has adjusted very well now to becoming a step mum and what it entails. And the sacrifices that have to be made in order to give the children what they need first and for most," he told the MailOnline.