Jessica Ennis-Hill Posts Picture Of Baby Olivia In The CUTEST Onesie!
9 October 2017, 15:04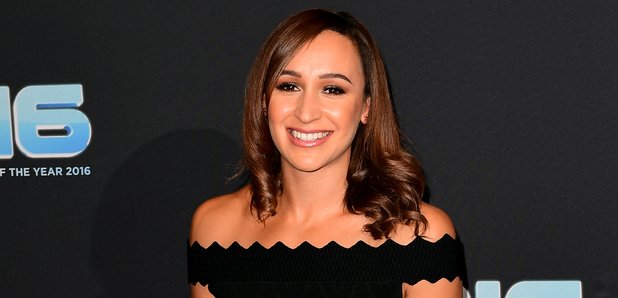 Jessica's second child is adorable!
Jessica Ennis-Hill welcomed baby number two into the world only a couple of weeks ago - daughter Olivia. We're yet to see her face properly but proud mum Jessica has got fans smitten by posting adorable images displaying newborn's strikingly dark head of hair.
Jessica announced her exciting news through a super-cute picture on her Instagram - a black and white shot of her oldest child Reggie, holding hands with baby Olivia. Reggie, who turned 3 earlier this year, is a regular feature on her social media page - and he has seemingly inherited his mum's love of outdoor activities (we bet he's exciting at the prospect of having a younger sibling to play with!).
In her most recent snap, Jessica posted a picture of baby Olivia snoozing away peacefully in her cot, surrounded by cuddly unicorns and rabbits, and wearing a cute onesie adorned with colourful dogs.
Clearly in love with Olivia's outfit, fans instantly took to commenting alongside the image, wanting to know where she found such an adorable item!
One fan commented "That sleepsuit is adorable, such a cutie". We TOTALLY agree, this is ridiculously cute!
And the good news is that it's one you can nab on the high street - at John Lewis!
Jessica recently announced her retirement from professional athletics after an action-packed few years both on the track and in her personal life. After winning an Olympic gold medal in the Heptathlon at the London 2012 games, she married high school sweetheart Andy Hill the following year. THEN after giving brith to her first child Reggie, she went scooped a silver medal at the Olympics in Rio 13 months later.
We think that super-mum Jessica has definitely got it in her to handle another round of sleepless nights!
WATCH: Harper Beckham Shows Off Her Football Skills: