Jessica Ennis Welcomes Her Second Child And The Name Is Adorable!
25 September 2017, 11:29 | Updated: 10 October 2018, 16:28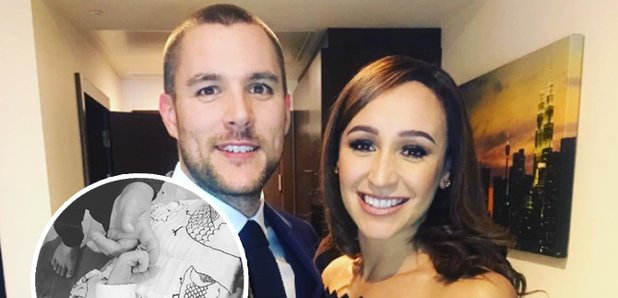 Jessica welcomed the latest addition to the Ennis-Hill brood, with her husband of four years. The baby girl now joins her three-year-old son Reggie.
Jessica Ennis has welcomed her second child into the world and has shared an adorable photo with her fans.
The retired Olympic heptathlete announced the good news on Instagram, where she shared a snap of her baby girl holding hands with her three-year-old son Reggie.
Jessica gushed over her newborn which she has named, Olivia and admitted the little bundle of joy was already the apple of the family's eye.
She gushed: "Reggie meeting his beautiful baby sister Olivia Ennis-Hill, she was born Saturday night. We are all so in love with her."
Olivia is the latest addition to the Ennis-Hill brood after four years of marriage and is the couple's second child together after welcoming Reggie in 2014.
Jessica became the nation's sweetheart when she won gold for Great Britain at the 2012 London Olympics.
She went on to compete at the Rio Olympics last year but was left disappointed at not being able to defend her title and had to settle for a silver medal.
The mum-of-two announced her retirement from competitive sports shortly after, claiming she wanted to spend more time with her family.
Speaking at the time she said: "I'm really comfortable in life and I want to have time to enjoy it.
"I want to spend time with Reggie and my future kids. I want to enjoy things and be passionate about what I do. I don't want to be overloaded."
What a gorgeous family, and a fabulous mother!