'It's A Nice Position To Be In' Jessica Ennis Reveals Heartfelt Reason Behind Her Retirement As She Focuses On Motherhood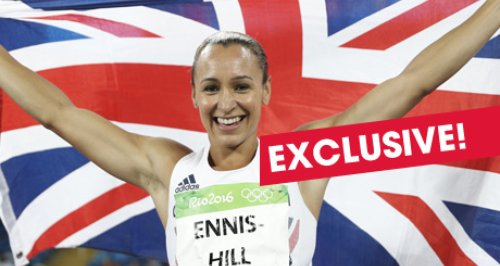 The Olympic heptathlete speaks exclusively to Heart about her prospects for the future following her retirement announcement.
Jessica Ennis-Hill says she's in a "nice position" now that she doesn't have another Olympics to train for following her decision to retire from athletics.
The British heptathlete was forced to settle for a silver medal at the Rio Olympics this year when she missed out on winning her second gold medal to Belgium's Nafi Thiam after coming up 35 points short.
Jessica, 30, says not preparing for another athletic event will take some getting used to but she's happy that she'll get to spend more time with her two-year-old son Reggie and husband Andy Hill.
(Credit: Youtube) Jessica took home gold during the London 2012 Olympic games
Speaking to Heart just weeks ahead of her announcement, Jessica said: "It's just nice to kind of get back to reality and to have a rest, have a holiday, and spend some time with my family.
"I mean the past few years have been incredible, especially from a professional point of view, you know achieving what I've achieved. I'll be sad to not have another Olympics to do but it's a really nice position to be in as well."
After winning Olympic gold in London, Jessica had her first child, Reggie, in 2014 and won a second world title just 13 months later.
She revealed to us that since becoming a mum her time is "precious" and it's become harder to fit training around raising a child.
"I think it's hard and time is so precious," she said.
"Obviously with training and fitting everything in and I want to be with my son as much as possible.
"I want to make sure he gets to go out and do lots of fun things and have lots of experiences, so sometimes finding time for yourself does have to take a backseat."
The mum-of-one previously alluded to the fact the Rio Olympics would be her last after failing to defend her gold medal, but she officially announced her retirement from all athletics with a touching statement posted to Instagram on Thursday.
Jessica said it was one of the "toughest decisions I've ever had to make" but admitted that the "time was right".
She wrote: "Amazing memories...from my first world title in Berlin 2009 to Rio 2016 I'm so fortunate to have had such an amazing career within the sport I love and this has been one of the toughest decisions I've had to make.
"But I know that retiring now is right. I've always said I want to leave my sport on a high and have no regrets and I can truly say that.
"I want to thank my family and incredible team who have spent so much of their time supporting me and enabling me to achieve my dreams. Also a huge thank you to all those people who have supported and followed my career over the years x "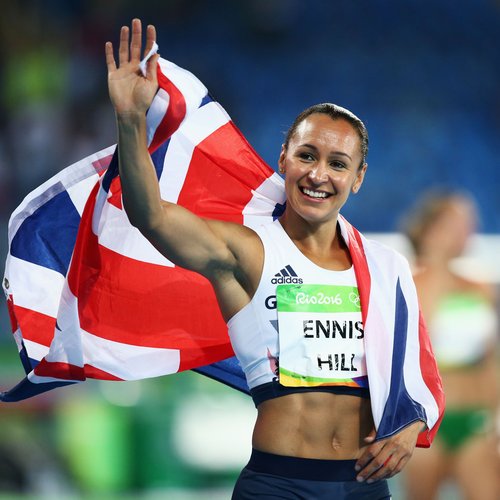 (Picture: Getty) Jessica officially announced her retirement from all athletics in an Instagram post on Thursday.
You'll be missed Jessica, but you've done us proud!