J.K. Rowling Reveals Her Favourite Harry Potter Chapter…And It's A Tearjerker!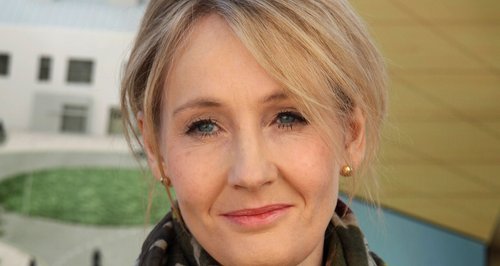 Super-author J.K. Rowling has revealed the chapter she's most proud of from the whole 'Harry Potter' series on Twitter and there's not a game of Quidditch or a Yule Ball in sight!
It turns out the author's ultimate Potter chapter is one of the saddest and most heart-wrenching in the seven-book series.
We predict a few tears as fans rush to their book shelves to re-read the chapter!
Here's what J.K. had to say on Twitter...
Chapter 34 Deathly Hallows 'The Forest Again' https://t.co/DniVfbTjKT

— J.K. Rowling (@jk_rowling) October 17, 2015
Just in case you need a catch-up, the 'Deathly Hallows' is the final book in the 'Harry Potter' series when Harry fights he-who-must-not-be-named for the last time.
Chapter 34 is when Harry walks into the dark forest convinced that he has to end his own life to see Voldemort (sssshhhh!) destroyed once and for all. He turns the 'resurrection stone' and speaks to his parents and godparents for the last time…we're crying just thinking about it!
When a Twitter user asked why J.K. loved such a sob-fest, she replied…
So did I, but it was the culmination of 17 years' work and the most cathartic piece of writing of my life. https://t.co/XG0srTyVIE

— J.K. Rowling (@jk_rowling) October 17, 2015
Excuse us while we go and read the book series all over again…